User:Anna Lorenz
From OpenWetWare
About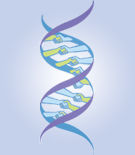 My name is Anna Lorenz and I am a graduate student studying Biomedical Engineering at Rensselaer Polytechnic Institute. Currently I am working on an low-cost therapeutic tool to assess bone health as a joint student with the Vashishth and Karande labs. Feel free to email me if you want to know more about my research or life at RPI.
I graduated from Smith College in 2006.
Interests
When I am not doing research, I enjoy photography and participating in community outreach events.