User:Amy C. Liu
From OpenWetWare
I am a new member of OpenWetWare!
Contact Info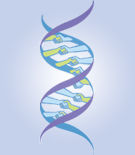 Amy Liu
Email: amyliu [at] mit [dot] edu
Education
MIT Class of 2014
Department of Biological Engineering
Research interests
Cancer metabolism
Registration/Questionnaire: 20.109 Fall 2012
Last Name
Liu
First Name
Amy
Preferred name
Amy
Course/Minor
20
Year of Graduation
2014
Telephone #
301-742-3317
Email
amyliu AT mit DOT edu
Have you taken or are you taking...
20.320 (Cell Kinetics): currently taking
7.05/5.07 (Biochemistry): completed
7.06 (Cell Biology): currently taking
5.310 (General Chemistry Lab): have not taken

Do you have any experience culturing cells (mammalian, yeast or microbial)?
Yes, with mammalian cells
Do you have any experience in molecular biology (electrophoresis, PCR, etc)?
Yes
Please briefly describe any previous laboratory experience
UROP in the Vander Heiden lab at Koch Institute. This summer, I worked on a project that explores the role of pyruvate kinase M2 isoform in preadipocytes in vitro using the well established 3T3-L1 cell line. I also learned to handle mice and got trained to use a confocal microscope.
Please briefly describe any previous technical communication experience you have
Written Communication: I've written a 15 page research paper (not published) for my senior research project in high school.
Oral Communication: I have given powerpoint presentations on my senior research project in high school as well as in classes such as 20.310.
Anything else you would like us to know?
I love to dance and go watch Boston Ballet performances!
Useful links