Yao-Lab
From OpenWetWare

Home      Lab Members      Research      Publications      Patents      Openings      Teaching      Contact      News      Group Gallery     
Welcome to Bioaerosol Laboratory at Peking University
欢迎直博生和硕士生(2012)加入我们研究团队!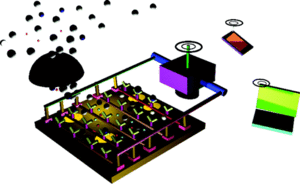 Our bioaerosol laboratory was started in August 2007 in the Department of Environmental Sciences, College of Environmental Sciences and Engineering, Peking University, in Beijing. Our laboratory applies physical, chemical and biological techniques and tools to study microorganisms in the air (biological aerosols-bioaerosols), and provides information on human biological exposure and assesses relevant health effects. Specificly, we are focusing on the following areas: (1)bioaerosol sampling, detection, characterization, generation; (2) bioaerosol exposure assessment and control; (3) environmental bioaerosol sensor development; (4) roles of bioaerosols in climate change. We are working in highly inter-disciplinary and innovation-driven arena, providing unlimited opportunities for creative and ambitious minds. Our ultimate goals are to protect people from biological aerosols, and to apply our developed techniques to achieve early disease screening. Over the past three years, our lab, despite of young, made great strides in bioaerosol fields.
We currently have several openings at different levels. Please contact Dr. Yao for corresponding information.
--
Maosheng Yao
12:08, 31 May 2011 (EDT)