Xu lab:Lab Members
From OpenWetWare

Principal Investigator
Peisheng Xu, Ph.D.
Assistant Professor of Pharmaceutics
Department of Pharmaceutical and Biomedical Sciences
South Carolina College of Pharmacy
  

Post-doctoral Associate
Remant K.C., Ph.D. ( Chonbuk National University, 2007)
  

Graduate Student
Bei Cheng, M.S. (Wuhan University) Fall, 2011-
 


Huacheng He, B.S. (Zhejiang University, 2009) Fall, 2011-
  

Undergraduate Student
Jasmine Henderson, DOE - EM student scholar, Morris College
High School Student
Jason C. Eckert, SPRI program, South Carolina Governor's School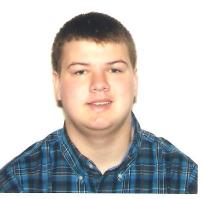 Group Photo

Xu Lab Fall 2011
Alumni
Bindu Thapa, M.S. (Pokhara University)
 

Xiaolan Luo Postdoctoral Associate
Wen Liu, M.S.

Jittima Luckanagul, B.S.
10 BMS rotation training