User:Yimin Chen
From OpenWetWare
http://openwetware.org/index.php?title=20.109%28F11%29:_The_Role_of_Brca2_in_Medulloblastoma
Contact Info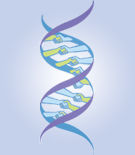 Registration/Questionnaire: 20.109 Fall 2011
Last Name
Chen
First Name
Yimin
Preferred name
Yimin
Course/Minor
20
21M minor
Year of Graduation
2013
Email
ymchen AT mit DOT edu
Have you taken or are you taking...
20.320 (Cell Kinetics)yes
7.05/5.07 (Biochemistry)yes
7.06 (Cell Biology) no
7.02 (General Biology Lab) no
5.310 (General Chemistry Lab) no

Do you have any experience culturing cells (mammalian, yeast or microbial)? A little, with mammalian cells
Do you have any experience in molecular biology (electrophoresis, PCR, etc)? Yes
Please briefly describe any previous laboratory experience
Chemistry
In the summer of 2008, I worked in Roy Periana's Lab at Scripps Florida.
Biology
During IAP 2011, I worked in Thomas Schwartz's Lab at MIT.
In the summer of 2011, I worked in Brian Seed's lab at the Massachusetts General Hospital.
Anything else you would like us to know?