User:Wei-Chun Hu
From OpenWetWare
Contact Info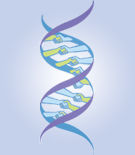 Wei-Chun Hsu
UC Berkeley
2510 Bancroft Way
Berkeley, CA 94704
I am a student at UC Berkeley in Chris Anderson's SBIO 140L class. I have worked in the Brenner Lab at UC Berkeley and Chris Man's lab at Texas Children's Hospital during my career at Berkeley. I am currently a medical student pursuing a combined MD/PhD degree at the University of Texas Medical Branch in Galveston.
Education
2006-2010, BS, Chemical Biology, UC Berkeley
Research interests
Computational Biology
Integrative genomics tools
Dynamic genome/data visualization methods
Regulation and role of nonsense-mediated mRNA decay in eukaryotes
Publications
Wei-Chun J Hsu, Alexander Yu, Ching C. Lau, Tsz-Kwong C Man. iOMICS: A fast and simple solution for integrative genomics. (pending publication)
K. Terashima, J. Hsu, T. W. Chow, A. Yu, R. Nishikawa, M. Matsutani, H. Nakamura, H. K. Ng, J. Allen, J. Su, M. B. Bhattacharjee, A. Adekunle, K. K. Wong, H. E. Leung, T. Man, C. C. Lau. Genomic Profiling of Intracranial Germ Cell Tumors. 14th International Symposium on Pediatric Neuro-Oncology. 2010.
Acknowledged:
Useful links