User:Timothee Flutre
From OpenWetWare
Contact Info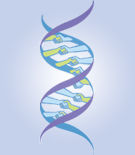 Affiliation 1: University of Chicago (Department of Human Genetics), CLSC, 5801 S Ellis Ave, Chicago, IL 60637, USA
Affiliation 2: INRA (Department of Plant Genetics), URGI, Route de Saint Cyr, Versailles, 78026, France
I am doing a postdoc with Matthew Stephens at the University of Chicago. I learned about OpenWetWare thanks to friends participating in iGEM a few years ago. I joined OpenWetWare because it seems to be a great project, and I like the idea of promoting more openness in science.
Education
2007-2010, PhD, Université Paris Diderot (FDV)
2006-2007, MS, Université Paris Diderot (AIV)
2003-2007, BS+MS, AgroParisTech
Research interests
Quantitative genomics (extend classical quantitative genetics with genomics data)
Transposable elements (bioinformatics analysis of newly-sequenced genomes)
Statistical modeling (especially Bayesian)
Publications
All my publications are listed below as well as on my CiteULike account, and can be retrieved via Google Scholar and Pubmed. When possible (i.e. in agreement with my co-authors), my preprints are available on arXiv.
My useful links