User:Thomas E. Keller
From OpenWetWare
I am a new member of OpenWetWare!
Contact Info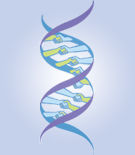 Thomas E. Keller
University of Texas at Austin
One University Station
Section of Integrative Biology
Austin, Tx 78712-0900
I work in the Wilke and Bull Labs at the University of Texas at Austin.
Education
In Progress (expected 2011), PhD, University of Texas at Austin
2005, BS, University of Florida
Research interests
Impact of high mutation rates
Evolution of Recombination
Mutation Accumulation
Nebulous Papers
Keller TE, Willows-Munro S, Morgan MJ. On the distribution of missing data in phylogenomic matrices. In prep.
Keller TE, Wilke CO, Bull JJ. Interactions between evolutionary processes at high mutation rates. Submitted.
Publications
<biblio>
Odeaetal2010 pmid=20548958
Springmanetal2010 pmid=19858285
Salomanetal2009 pmid=19667133
Kelleretal2009 pmid=19494036
Ostrowetal2007 pmid=17483403
Baeretal2006 pmid=16888328