User:Susan Roehl White
From OpenWetWare
I am a new member of OpenWetWare!
Contact Info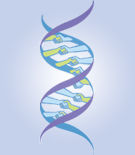 Susan Roehl White
279 Campus Drive
Beckman Center B-109
Stanford, CA 94305
650-721-1532
srwhite at stanford dot edu
I work in the Nachury Lab at Stanford University.
Education
2008, PhD, Columbia University
1999, MS, University of Cincinnati
1997, BS, Calvin College
Research interests
Structure of BBSome
Regulation of BBSome assembly and activity
Recognition of cargo by the BBSome and IFT proteins
Publications
Jin H, , Shida T, Schulz S, Aguiar M, Gygi SP, Bazan JF, Nachury MV. The conserved Bardet-Biedl syndrome proteins assemble a coat that traffics membrane proteins to cilia. Cell. 2010 Jun 25;141(7):1208-19.
, Lauring B. AAA+ ATPases: achieving diversity of function with conserved machinery. Traffic. 2007 Dec;8(12):1657-67. Epub 2007 Sep 26.
, Evans KJ, Lary J, Cole JL, Lauring B. Recognition of C-terminal amino acids in tubulin by pore loops in Spastin is important for microtubule severing. J Cell Biol. 2007 Mar 26;176(7):995-1005.
Yuan E, Haghighi F, , Costa R, McMinn J, Chun K, Minden M, Tycko B. A single nucleotide polymorphism chip-based method for combined genetic and epigenetic profiling: validation in decitabine therapy and tumor/normal comparisons. Cancer Res. 2006 Apr 1;66(7):3443-51.
Wallerstein R, Strmen V, Durcan J,, Bar-Lev A, Pruski-Clark J, Wallerstein D, McCarrier J, Twersky S. Factors in decision making following genetic counseling for pre-natal diagnosis of de novo chromosomal rearrangements. Clin Genet. 2006 Jun;69(6):497-503.
King MC, Marks JH, Mandell JB; New York Breast Cancer Study Group [New York Breast Cancer Study Group includes . . .Twersky, S., . . ]. Breast and ovarian cancer risks due to inherited mutations in BRCA1 and BRCA2. Science. 2003 Oct 24;302(5645):643-6.
Useful links