User:Stephen Watt
From OpenWetWare
Contact Info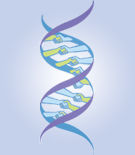 Stephen Watt
Cancer Research UK Cambridge Research Institute
Li Ka Shing Centre
Robinson Way
Cambridge
Education
1998, BSc Biology, University of Paisley, Scotland
Research
1999-2000 Joined the Wellcome Trust Sanger Institute working in one of the human genome project sequencing teams. After the rough draft party and the hangover passed i thought it was time to look for a new job.
2000-2003 Worked in the laboratory of Professor Mike Stratton at the WTSI seraching for mutations and deletions in various cancer tumours.
2003-2009 Worked in the laboratory of Professor Jurg Bahler at the WTSI, where we studied the transcriptional regulation of the fission yeast S.pombe using many different genomics approaches.
2009-today Left the WTSI after 10 years to move across town to the lab of Dr Duncan Odom at the Cambridge Research Institute. Here we study transcriptional regulation using hight throughput sequencing and using evolution as our model.
Publications
Wang Y, Kallgren SP, Reddy BD, Kuntz K, Lopez-Maury L, Thompson J, Watt S, Ma C, Hou H, Shi Y, Yates JR, Bahler J, O'Connell MJ, Jia S. Histone H3 lysine 14 acetylation is required for activation of a DNA damage checkpoint in fission yeast. J Biol Chem. 2011
Kutter C*, Brown GD*, Gonçalves A, Wilson MD, Watt S, Brazma A, White RJ, Odom DT. Pol III binding in six mammals shows conservation among amino acid isotypes despite divergence among tRNA genes. Nat Genet. 2011
Wilhelm BT, Marguerat S, Aligianni S, Codlin S, Watt S, Bahler J. Differential patterns of intronic and exonic DNA regions with respect to RNA polymerase II occupancy, nucleosome density and H3K36me3 marking in fission yeast. Genome Biol. 2011
Hansen KR, Hazan I, Shanker S, Watt S, Verhein-Hansen J, Bähler J, Martienssen RA, Partridge JF, Cohen A, Thon G. H3K9me-Independent Gene Silencing in Fission Yeast Heterochromatin by Clr5 and Histone Deacetylases. PLoS Genet 2011
Zaratiegui M, Vaughn MW, Irvine DV, Goto D, Watt S, Bähler J, Arcangioli B, Martienssen RA. CENP-B preserves genome integrity at replication forks paused by retrotransposon LTR. Nature. 2011
Zhurinsky J, Leonhard K, Watt S, Marguerat S, Bähler J, Nurse P. A coordinated global control over cellular transcription. Curr Biol. 2010
Kiang L*, Heichinger C*, Watt S, Bähler J, Nurse P. Specific replication origins promote DNA amplification in fission yeast. J Cell Sci. 2010
Wen WL, Stevenson AL, Wang CY, Chen HJ, Kearsey SE, Norbury CJ, Watt S, Bähler J, Wang SW. Vgl1, a multi-KH domain protein, is a novel component of the fission yeast stress granules required for cell survival under thermal stress. Nucleic Acids Res. 2010
Schmidt D*, Wilson MD*, Ballester B*, Schwalie PC, Brown GD, Marshall A, Kutter C, Watt S, Martinez-Jimenez CP, Mackay S, Talianidis I, Flicek P, Odom DT. Five-Vertebrate ChIP-seq Reveals the Evolutionary Dynamics of Transcription Factor Binding. Science. 2010
Kim HS, Vanoosthuyse V, Fillingham J, Roguev A, Watt S, Kislinger T, Treyer A, Carpenter LR, Bennett CS, Emili A, Greenblatt JF, Hardwick KG, Krogan NJ, Bähler J, Keogh MC. An acetylated form of histone H2A.Z regulates chromosome architecture in Schizosaccharomyces pombe. Nat Struct Mol Biol 2009
Kiang L*, Heichinger C*, Watt S, Bähler J, Nurse P. Cyclin-dependent kinase inhibits reinitiation of a normal S-phase program during G2 in fission yeast. Mol Cell Biol. 2009
Anders A, Watt S, Bähler J, Sawin KE. Improved tools for efficient mapping of fission yeast genes: identification of microtubule nucleation modifier mod22-1 as an allele of chromatin- remodelling factor gene swr1. Yeast. 2008
Wilhelm BT*, Marguerat S*, Watt S, Schubert F, Wood V, Goodhead I, Penkett CJ, Rogers J, Bähler J. Dynamic repertoire of a eukaryotic transcriptome surveyed at single-nucleotide resolution. Nature. 2008
Udagawa T, Nemoto N, Wilkinson CR, Narashimhan J, Jiang L, Watt S, Zook A, Jones N, Wek RC, Bähler J, Asano K. Int6/eIF3e promotes general translation and Atf1 abundance to modulate Sty1 map kinase-dependent stress response in fission yeast. J Biol Chem. 2008
Ludin K, Mata J, Watt S, Lehmann E, Bähler J, Kohli J. Sites of strong Rec12/Spo11 binding in the fission yeast genome are associated with meiotic recombination and with centromeres. Chromosoma. 2008
Reiter W, Watt S, Dawson K, Lawrence CL, Bähler J, Jones N, Wilkinson CR. Fission yeast map kinase Sty1 is recruited to stress-induced genes. J Biol Chem. 2008
Mercier A, Watt S, Bähler J, Labbé S. Key function for the CCAAT-binding factor Php4 to regulate gene expression in response to iron deficiency in fission yeast. Eukaryot Cell. 2008
Dainty SJ, Kennedy CA, Watt S, Bähler J, Whitehall SK. The Response of Schizosaccharomyces pombe to Zinc Deficiency. Eukaryot Cell. 2008
Watt S, Mata J, López-Maury L, Marguerat S, Burns G, Bähler J. urg1:A Uracil-Regulatable Promoter System for Fission Yeast with Short Induction and Repression Times. PLoS ONE. 2008
Wang SW, Stevenson AL, Kearsey SE, Watt S, Bähler J. Global role for polyadenylation-assisted nuclear RNA degradation in post-transcriptional gene silencing. Mol Cell Biol. 2008
Chen D, Wilkinson CR, Watt S, Penkett CJ, Toone WM, Jones N, Bähler J. Multiple Pathways Differentially Regulate Global Oxidative Stress Responses in Fission Yeast. Mol Biol Cell. 2008
Miklos I, Szilagyi Z, Watt S, Zilahi E, Batta G, Antunovics Z, Enczi K, Bahler J, Sipiczki M. Genomic expression patterns in cell separation mutants of Schizosaccharomyces pombe defective in the genes sep10 ( + ) and sep15 ( + ) coding for the Mediator subunits Med31 and Med8. Mol Genet Genomics. 2008
Lackner DH, Beilharz TH, Marguerat S, Mata J, Watt S, Schubert F, Preiss T, Bahler J. A Network of Multiple Regulatory Layers Shapes Gene Expression in Fission Yeast. Mol Cell. 2007
Rodriguez-Gabriel MA, Watt S, Bahler J, Russell P. upf1, an RNA helicase required for nonsense-mediated mRNA decay, modulates the transcriptional response to oxidative stress in fission yeast. Mol Cell Biol. 2006
Sharma N, Marguerat S, Mehta S, Watt S, Bahler J. The fission yeast Rpb4 subunit of RNA polymerase II plays a specialized role in cell separation. Mol Genet Genomics. 2006
Martin V, Rodriguez-Gabriel MA, McDonald WH, Watt S, Yates JR 3rd, Bahler J, Russell P. Cip1 and Cip2 are novel RNA-Recognition-Motif proteins that counteract Csx1 function during oxidative stress. Mol Biol Cell. 2006
Lee KM, Miklos I, Du H, Watt S, Szilagyi Z, Saiz JE, Madabhushi R, Penkett CJ, Sipiczki M, Bahler J, Fisher RP. Impairment of the TFIIH-associated CDK-activating kinase selectively affects cell cycle-regulated gene expression in fission yeast. Mol Biol Cell. 2005
Cox C, Bignell G, Greenman C, Stabenau A, Warren W, Stephens P, Davies H, Watt S, Teague J, Edkins S, Birney E, Easton DF, Wooster R, Futreal PA, Stratton MR. A survey of homozygous deletions in human cancer genomes. Proc Natl Acad Sci U S A. 2005
Bignell GR, Huang J, Greshock J, Watt S, Butler A, West S, Grigorova M, Jones KW, Wei W, Stratton MR, Futreal PA, Weber B, Shapero MH, Wooster R. High-resolution analysis of DNA copy number using oligonucleotide microarrays. Genome Res. 2004
Davies H, Bignell GR, Cox C, Stephens P, Edkins S, Clegg S, Teague J, Woffendin H, Garnett MJ, Bottomley W, Davis N, Dicks E, Ewing R, Floyd Y, Gray K, Hall S, Hawes R, Hughes J, Kosmidou V, Menzies A, Mould C, Parker A, Stevens C, Watt S, Hooper S, Wilson R, Jayatilake H, Gusterson BA, Cooper C, Shipley J, Hargrave D, Pritchard-Jones K, Maitland N, Chenevix-Trench G, Riggins GJ, Bigner DD, Palmieri G, Cossu A, Flanagan A, Nicholson A, Ho JW, Leung SY, Yuen ST, Weber BL, Seigler HF, Darrow TL, Paterson H, Marais R, Marshall CJ, Wooster R, Stratton MR, Futreal PA. Mutations of the BRAF gene in human cancer. Nature. 2002
'*' co-first authors
Useful links