User:Siddharth Dialani
From OpenWetWare
Contact Info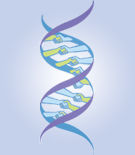 <html>Siddharth Dialani</html> <html>
</html> <html>214, Mandakini Hostel</html> <html>
Indian Institue of Technology, Tamil Nadu, India - 600036</html> <html>
Email:<a href="mailto:siddharthdialani@gmail.com">siddharthdialani@gmail.com</a>
</html>
Education
<html>
Master of technology in Biotechnology, <a href="http://www.iitm.ac.in/">IIT Madras</a>(2015)
Bachelor of technology in Biotechnology, <a href="http://www.iitm.ac.in/">IIT Madras</a>(2014)
Board of Higher Secondary Education(2010)
School: Agarwal public School, Indore

Graduated with 89.6%


Board of Secondary Education (2008)
Graduated with 91.6%
</html>
Academic Achievements
<html>
Secured state rank 3rd in MBD talent search Examination. 2002
Qualified for the final round in NTSE (National Talent Search Examination) 2007
Secured International rank 332 in International Math Olympiad 2009
Winner of the national CBSE science exhibition at regional level held at Bhopal 2009
Ranked among top 1 percent in state (Madhya Pradesh) for national standard examination in physics conducted by Indian Association of Physics Teachers. 2010
Won the award of best outgoing all-round performer from my school. 2010
</html>
Projects
<html>
Virtual Image Tracer, Center For Innovation, IIT Madras
Designed and built a robot that would trace an image on the ground, taking the image from computer.
The project involved image processing, programming and basic electronics.

Water level decteter, Sustainability Network, IIT Madras

Designed and built a wireless water level detector in an overhead water tank.
Placed in the top six projects among all the projects under Sustainability Network that year.


ABU Robocon (biggest international robotics event in the asia - pacific region)

Electrical team leader for the robocon team, representing IITM at national level of ABU Robocon, Pune.
Finance manager for the project, handled a budget of INR 700,000.


Biomod 2012 (international bio-molecular design competition)

Member of the biomod team 2012, that will represent IITM at Harvard University, Boston.

</html>
Professional Experience
<html>
Symbiotec Pharmalab limited, production, indore (USFD approved)

Analyzed the process structure for the synthesis of hormones and steroids.
Worked on development of better and economic intermediate products that were then implemented in making the final product.

Bodhbridge Educational Services(P) LTD, Chennai

Worked as an internee(may 2011), involved in developing video based solutions to IIT-JEE problems.
Allotted a project(may 2012) worth INR 50,000 that involved content development, video editing and production (software-camtasia studio)
</html>
Positions of Responsibility
<html>
Technical Affairs Secretary, Mandakini hostel, IIT Madras - 2012-present

Unanimously elected by an electorate of over 250 students, to handle all the technical activities of the hostel.


Robotics Coordinator, Shaastra 2012 (annual technical festival )

Robotics is the biggest and the most challenging event at shaastra.

Gamer's Inn Coordinator, Shaastra 2011
Gamer's Inn was a new event at shaastra which was awarded the most successful event by shaastra newspaper.
Mentor, Center For Innovation, IIT Madras - 2012-present




<html> <a href="http://www4.clustrmaps.com/user/d9dffdcf"><img src="http://www4.clustrmaps.com/stats/maps-no_clusters/openwetware.org-wiki-User-Siddharth_Dialani-thumb.jpg" alt="Locations of visitors to this page" /> </a>

</html>