Difference between revisions of "User:Reuben Cutfield"
From OpenWetWare
Line 26:
Line 26:
 
 
 
 
−

==Research interests==

+

 

−

<!-- Feel free to add brief descriptions to your research interests as well -->

 
−

# Interest 1

 
−

# Interest 2

 
−

# Interest 3

 
 
 
 

==Wiki Contributions==

 

==Wiki Contributions==
---
Revision as of 16:36, 19 November 2010
I am a new member of OpenWetWare!
Contact Info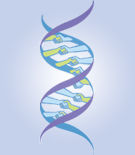 Reuben Cutfield
Department of Anatomy and Radiology
Faculty of Medical and Health Sciences
University of Auckland
New Zealand
Or: rcut008@aucklanduni.ac.nz
About me
I have completed my BSc in Biomedical Science majoring in Neuroscience at the University of Auckland. I wish to begin a career in Neuroscience research and take my studies to the post-doctoral level. Next year I will complete a post-graduate diploma in Neurophysiology.
Research Project
I am conducting a biomedical research project within the field of developmental neurobiology alongside M Hettiarachchi and under supervision by M.F Kubke. The project will take place within the department of Anatomy and Radiology at the University of Auckland. It is to be completed by Feb'11.
Reason for using OpenWetWare
OpenWetWare will be used by my research team as a comprehensive, auto-archiving, electronic lab notebook. The software will allow effortless record keeping, tracking of the contributions of each member/work ethic and instant communication between supervisor and students allowing questions to be answered from anywhere in the world (from a smart-phone) and a direct understanding of the query. A WikiEducator course will also be completed.
Wiki Contributions
Please click the links to read the articles:
New Caledonian Crow