User:Rene M Davis
From OpenWetWare
Jump to navigation
Jump to search
I am a new member of OpenWetWare!
About René
I am a graduate student in the Biological Design program at ASU. I am co-mentored by Dr. Karmella Haynes and Dr. David Nielsen.
Contact Info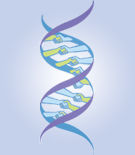 René M Davis
Arizona State University
Education
2017, PhD in Biological Design, Arizona State University
2008, BS in Biology, California Institute of Technology
Positions
2009-2010, Research Associate at The Scripps Research Institute, Dr. Kevin Morris' lab, Delivery of therapeutic RNA-aptamer constructs to alter HIV expression.
2009, Intern at City of Hope, Dr. John Rossi's lab, Design of siRNAs and DNA constructs for therapeutic use against HIV latency.
2004, Lab Tech, Adamson Analytical Labs, Gas and high performance liquid chromatography lab procedures.
Teaching Experience
Tutored high school and college students in math and science for eight years.
Trained undergraduate students in molecular biology lab techniques at Scripps.
Research interests
Synthetic Biology
Metabolic Engineering
Publications