User:Morgan Taschuk
From OpenWetWare
Contact Info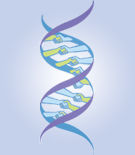 Morgan Taschuk
Newcastle University
Newcastle Upon Tyne, UK
I work at Newcastle University. I learned about OpenWetWare from Newcastle University iGem team 2008. For now, I'm just correcting typos and misplaced hyperlinks for reader ease, but I'm learning all about synthetic biology while I do so! Someday I'll contribute..
Education
2007, BHSc from the University of Calgary, Canada, majoring in Bioinformatics
Publications
I'm not in PubMed, but I'm in IEEE!
 : A Highly Scalable and Integrative Visual Environment for Genome Exploration, 2007 isbn=978-0-7695-2926-4
Chapter: Enhancing Bluejay with Scalability, Genome Comparison and Microarray Visualization, 2007 issn=1431-8814
Useful links