User:Modesto Redrejo Rodríguez
From OpenWetWare
I am a new member of OpenWetWare!
Contact Info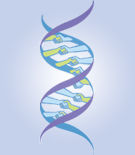 Modesto Redrejo Rodriguez
Centro de Biología Molecular "Severo Ochoa" (CBM)
CSIC/UAM
Campus de la Universidad Autónoma de Madrid en Cantoblanco
28049 - Madrid (SPAIN)
At the moment I work in the ASFV laboratory at CBM. I have gained my PhD working in ASFV DNA Repair and now I am in my first post-doc in the same lab. Next year I will start a new post-doc in DNA Repair in mammalian cells.
Education
2009, PhD, Universidad Autónoma de Madrid
2005, MS, Universidad Autónoma de Madrid
2002, BS, Universidad de Extremadura
Research interests
DNA Repair
Mutagenic agents
DNA Virus
Publications
Redrejo-Rodríguez M, García-Escudero R, Yáñez-Muñoz RJ, Salas ML, and Salas J. African swine fever virus protein pE296R is a DNA repair apurinic/apyrimidinic endonuclease required for virus growth in swine macrophages. J Virol. 2006 May;80(10):4847-57. DOI:10.1128/JVI.80.10.4847-4857.2006 |
Useful links