Difference between revisions of "User:Modesto Redrejo Rodríguez"
From OpenWetWare
---
Revision as of 06:59, 16 April 2009
I am a new member of OpenWetWare!
Contact Info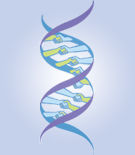 Modesto Redrejo Rodriguez
Centro de Biología Molecular "Severo Ochoa"
CSIC/UAM
Campus de la Universidad Autónoma de Madrid en Cantoblanco
28049 - Madrid (SPAIN)
I work in the ASFV laboratory at CBM. I learned about OpenWetWare from googling protocols, and I've joined because I always look for protocols in internet and this is a good way to share them.
Education
2009, PhD, Universidad Autónoma de Madrid
2005, MS, Universidad Autónoma de Madrid
2002, BS, Universidad de Extremadura
Research interests
DNA Repair
Mutagenic agents
DNA Virus
Publications
work in ASFV DNA Repair
Redrejo-Rodríguez M, García-Escudero R, Yáñez-Muñoz RJ, Salas ML, and Salas J. African swine fever virus protein pE296R is a DNA repair apurinic/apyrimidinic endonuclease required for virus growth in swine macrophages. J Virol. 2006 May;80(10):4847-57. DOI:10.1128/JVI.80.10.4847-4857.2006 |
Useful links