Difference between revisions of "User:Maureen McKeague"
From OpenWetWare
Line 27:
Line 27:
 
 
 

==Useful links==

 

==Useful links==

−

*[http://aptamerbase.semanticscience.org/ Aptamer Base]

+

*[http://aptamerbase.semanticscience.org/ Aptamer Base]
---
Revision as of 10:54, 25 March 2012
Contact Info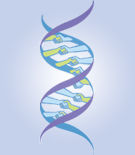 Maureen McKeague
Carleton University
1125 Colonel By Drive
Ottawa, ON, Canada
Email me through OpenWetWare
I work in the DeRosa lab at Carleton University.
Education
Research interests
My PhD research involves improving the Systematic Evolution of Ligands by Exponential enrichment (SELEX) process using a combination of experimental and computational methods. I am also applying the improved SELEX technique to produce aptamers that can recognize and bind to mycotoxins (fungal metabolites) with high affinity. It is estimated that at least 25% of the grain produced worldwide is contaminated with mycotoxins. In Canada, three mycotoxins of major concern include fumonisin B1 (FB1), deoxynivalenol (DON) and ochratoxin A (OA). Mycotoxin exposure leads to a variety of pathologies including vomiting (DON); kidney disease (OA, FB1); neurological disorders (FB1); disease of the lung and liver (FB1); cancer (OA, FB1) and death (FB1, OA). While traditional food safety testing techniques to detect mycotoxins exist; there is a need for more rapid and cost-effective approaches. We expect that the relatively new technology of aptamers is a viable alternative for use in food testing, specifically for mycotoxin detection.
Publications
Useful links