User:Matthew Todd
From OpenWetWare
Contact Info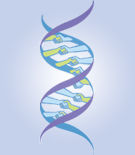 Matthew Todd
School of Chemistry, Building F11, The University of Sydney, NSW 2006, Sydney, Australia
I work in the Todd Lab at the University of Sydney. This site will be a place to set up lab protocols, so they never die.
Education
2005-, Lecturer then Senior Lecturer, University of Sydney
2001-2005, Lecturer in Chemistry, Queen Mary, University of London
2000-2001, College Fellow and Lecturer, New Hall College, Cambridge University
1999-2000, Postdoc, University of California, Berkeley
1999, PhD, Organic Chemistry, Cambridge University
1995, MA, Natural Science, Cambridge University
Research interests
Oganic synthesis and methdology
Asymmetric Catalysis
Chemical Biology
Publications
Trying to sort this list out so I can number in reverse order...
Kernel for Tropical Disease Initiative, L. Orti, R. J. Carbajo, U. Pieper, N. Eswar, S. M. Maurer, A. K. Rai, G. Taylor, M. H. Todd, A. Pineda-Lucena, A. Sali and M. A. Marti-Renom, Nature Biotech. 2009, 27, 320-321. Paper or Link to pdf
Facile Synthesis of Vicinal Diamines via Oxidation of N-phenyltetrahydroisoquinolines with DDQ, A.-S. K. Tsang and M. H. Todd, Tetrahedron Lett. 2009, 50, 1199-1202. Paper
Useful links