User:Madar Inamul Hasan
From OpenWetWare
I am a new member of OpenWetWare!
Contact Info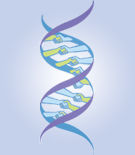 Madar Inamul Hasan
Korea University
Seoul
South Korea
City, State, Country etc.
I work in the Your Lab at XYZ University. I learned about OpenWetWare from Through a friend and Browsing I came to know about this., and I've joined because I wish to explore more about the Subject and Apply practically in the research..
Education
PhD,OncoProteomics,Department of Chemistry, Korea University,
M.Phil.,(Biotechnology),Vinayaga Mission University,
MS,Bioinformatics, Bharathidasan University,
BS,Biochemistry, University of Madras,
Post M.Sc., Advanced Diploma in Molecular Diagnostics (Sponsored by DBT, Govt. of India. New Delhi) Post M.Sc.,(ADMD)
"Post Graduate Diploma in Computer Application", Bharathidasan University. (PGDCA)
"Diploma in Medical Laboratory Technology",IMLTC,New Delhi, India. (DMLT)
"Diploma in Fundamental English",BPR-Institute of Health and Medical Sciences, India. (DFE)
"Certificate in Medicinal Plant Cultivation".Adiparasakti Agriculture College, India. (CMPC)
"Certificate in Mushroom Cultivation".Adiparasakti Agriculture College, Tamilnadu, India. (CMC)
Research interests
Cancer Biomarker and protein Quantification
Computational Mass Spectrometry
Proteogenomics and Bioinformatics
Research Techniques
1 WetLab/Biotecnology Technique
Gene Cloning & Expression of Protein
Molecular Biology Techniques - PCR,RFLP
Genetic Polymorphism Study of the Human Sample or Genetics Variation Studies(SNPs) with PCR
Clinical and Molecular Diagnostic of Human Disease (HLA Tissue Typing for Kidney Transplantation)
Microbiological techniques
2 Mass Spectrometry Based Technique
Cell Lysis
FASP- Filter Aided Sample Prep
BCA Assay
Stage Tip Technique
iTRAQ
In-Gel Digestion/ Off-Gell Digestion/Fractanation
1D/2D Gel
3 Computational Biology/Bioinformatics
Molecular Visualization Software : RasMol, Cn3d, spdbv.
Alignment & Editing Tools : BLAST, FASTA, BioEdit
Phylogenetic Analysis : Clustal X and Clustal W
Packages : Accelrys package.
Tools : Gene builder, Genscan,SOPMA, GORIV, PRIMER
Metabolomics Tool : Cell Designer.
Docking Tool : Hex, Arguslab & AutoDock
Structural Databases  : CATH,SCOP,FSSP
Gene Prediction  : Expasy tool
4.Computational Mass Spectrometry
DataAnalysis - InHouse Softy
Database Search - SEQUEST,X!TANDEM,Proteome Discoverer,MS-GF+,Anderomeda
Spectrum Viewer - XCalibur,Thermo Scientific
iTRAQ - LTQ-iQuant,IDPicker,iTracker
Label Free Quantitation
Phosphopeptide
Matlab for Quantification and Statistical Analysis
Cytoscape/GeneGo for Pathway Analysis
Awards and Honours
Received Dr.Rohini Billiyappa's Prize for Best proficiency in Sports and Studies.
Cleared DBT National Level Examination (Govt. of India, New Delhi) for Post M.Sc ADMD and Received monthly Stipend (Aug 2009-2010).
Won Various Prizes in National and State Seminar/Conferences from 2004. won 1st Prize in Kongu Engineering College, Erode held on 26.02.2009
Invited Speaker at various Institute and organization on Myocardial Infarction Due to Atherosclerosis and Cancer.
(Ref: http://www.hindu.com/2009/03/22/stories/2009032260190300.htm)
Refresher and Research Course for University Faculty(As Asst.Prof)
Short Term Training Course for College Teachers, Teaching Undergraduate Students of Life Sciences and Biotechnology, Organized by Frontier Lifeline and Dr. K.M. Cherian Heart Foundation, International Centre for Cardio Thoracic and Vascular Diseases Chennai ,17th – 31st December 2009
Seminars/Conferences/Symposium
Participated in the National Seminar on Frontier areas in Biological Research held at Bishop Heber College, TN, India on 20th and 21st February 2006.
Participated in the UGC sponsored State level seminar on Emerging Trends in Chemistry (SLSETC-2006), on 9th March 2006.
Participated in workshop on the demonstration of the software "Accelrys" held at Bharathidasan University,India on 20th march 2006.
Participated in State level Seminar on "Molecular Diagnosis In Microbiology "Held at Prof.Danapalan College,Chennai,19th Aug 04.
Participated in INTENSIFED PULSE POLIO IMMUNISATION PROGRAMME (IPP-IP) Vellore HUD, Held at Lakshmipuram Health Post and Conducted by Vellore Municipality, TN, India on 09.04.2006 and 21.05.2006.
Participated in the Malaria Orientation Programme held at Dept. of Public Health and Preventive. Medicine, Vellore, TN, India division during 2006.
Participated and undergone Laboratory Training in revised National Tuberculosis Programme Held at District TB Center Vellore, TN, India during 2006.
2009 Participated in Seminar on "Ahimsa and animal alternatives-The implications nd benefits of teaching humane science" conducted by MGDC held at Bharathidasan University,Trichy.
2009 Secured First place in poster entitled, "Probiotics" in the National level students Technical Symposium Syllogic held at Kongu Engineering college,Erode.
2009 Participated in National Workshop on "Patent Information" held at Bharathidasan University,Trichy.
2009 Partcipated and Presented a poster entitled "Mass Cultivation of Beneficial Fungi" in State Level Seminar On Scope Of Organic Farming & Sustainable Agriculture organized by NFMC, Bharathidasan University,Trichy.
2009 Participated in "Technical Symposium, Optima '09", organized by Operations Research & Computer Applications Association,National Institute of Technology,Trichy.
2011 WasteSafe 2nd International Conference on Solid Waste Management in Developing Countries, WasteSafe 2011, 13-15 February 2011 Bangladesh.On Title "Biological Solid Waste Treatment Authors Sirajuddin.M.Horaginamani,A. Royal Edward Williams, M. Ravichandran and Inamul Hasan.Madar
2011 "The 9th FPC Symposium on 'Multi-Omics'"in KIST.Seoul South Korea on Nov 15 2011.
2012" The RINS Symposium on Natural Science" in Korea University,Seoul on Sep 21,2012
Membership
Member in International Society for Computational Biology. (Membership Valid until : 03/15/2016)
Member in ISCB - Regional Student Group - India (Core member and Active since 2009)
Member in Korean Society of Mass Spectrometry (KSMS) (한국질량분석학회).Since 2011
Member in South African Association of Mass Spectrometry(SAAMS).Since 2012
Member in Indonesian Protein Society (IPS). Since April 2013.
Member in The European Atherosclerosis Socitey, Sweden.Membership No: 1009. Since 2008
Member in International Association of Computer Science and Information Technology (IACSIT). iHUB, Singapore 609431. Member No:80337544
Member in European Compliance Academy Rapid Microbiological Method working group.
Member in Bioinformatics-India | Hub for Bioinformatics Professionals of Indian Origin.
Member in Bio Byte is a Nationwide Bioinformatics Resource Dataset
Member in KOREA Science-The Gateway to S&T Information in Korea since 2010oct06
Member in European Federation of Biotechnology. since 2010 Oct 14
Member in Vaatsalya Clinical Trails. Since 26/06/2007
Member in BioClue
Member in Barcoding Of Life Data System (BOLD)
User in Bioinformatics (HUSAR, W180) at the German Cancer Research Center
Reference
|*Prof.Sang-Won,Lee
Professor,
Gaseous Ion chemistry Laboratory(MS-Proteomics),
Department of Chemistry,
Korea University,
Seoul,South Korea.
| Dr.Hans-Uwe Dahms, Ph.D., D.Sc.
Professor
Green Life Science Department,
College of Convergence,
Sangmyung University,
Room ZC201(103),7 Hongji-Dong,Jongno-Gu,
Seoul,Korea 110-743
E Mail : marc436@yahoo.com
& Professor
KMU - Kaohsiung Medical University
Dept. of Biomedical Science and Environmental Biology,
No. 100, Shin-Chuan 1st Road,
KAOHSIUNG 80708
Taiwan R.O.C.
Tel.: 886-(0)7-321-1101 ext. 2695
| Dr.R.S.Qalid Fareed,
Department of Electrical Engineering,
University of South Carolina,
Columbia, South Carolina
E-mail: qfareed68@yahoo.com
| Dr.M.S.Mohammed Jabir,
Asso.Prof of Biotechnology,
National College (Autonomous),Trichy.
E Mail : mohamedjaabir@nct.ac.in, mohamedjaabir@rediffmail.com, mohamedjaabir@gmail.com, mohamedjaabir@yahoo.com
| Dr. S. Sivaramakrishnan,
Assistant Professor,
Department of Biotechnology,
Bharathidasan University, Tiruchirappalli-620024, Tamil Nadu, India :+91-9894269100 E-mail: sivaramakrishnan123@yahoo.com
Publications
Goldbeter A and Koshland DE Jr. An amplified sensitivity arising from covalent modification in biological systems. Proc Natl Acad Sci U S A. 1981 Nov;78(11):6840-4.
JACOB F and MONOD J. Genetic regulatory mechanisms in the synthesis of proteins. J Mol Biol. 1961 Jun;3:318-56.

leave a comment about a paper here
Useful links