User:Kristine Kim
From OpenWetWare
I am a new member of OpenWetWare!
Contact Info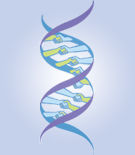 Kristine Kim
knlkim [at] mit [dot] edu
I work in the Langer lab, Wilson lab at MIT. I learned about OpenWetWare from class, and I've joined because for 20.109.
Education
Please copy the source code from this page to your user page, fill in the answers and print out a copy for next time.
You do not need to keep the information on your user page once you've printed it out.
Registration/Questionnaire: 20.109 Fall 2012
Last Name
Kim
First Name
Kristine
Preferred name
Kristine
Course/Minor
20, 9 minor
Year of Graduation
2014
Telephone #
781-718-5839
Email
knlkim AT mit DOT edu
Have you taken or are you taking...
20.320 (Cell Kinetics) Currently taking
7.05/5.07 (Biochemistry) Yes
7.06 (Cell Biology) Yes
5.310 (General Chemistry Lab) No

Do you have any experience culturing cells (mammalian, yeast or microbial)? Yes (mammalian)
Do you have any experience in molecular biology (electrophoresis, PCR, etc)? Limited experience
Please briefly describe any previous laboratory experience
In the Langer lab, I researched on drug delivery for pain. I've done cell culture, assays, flourescence microscopy, liposome production, some animal work, etc.
In the Wilson lab, using optogenetics, I studied hippocampal output and its significance in learning and memory in mice.
This summer, I researched on neurogenesis after traumatic brain injuries in mice. I learned to do confocal imaging, imagej analysis, immunohistochemistry, brain slice preparation, etc.
Please briefly describe any previous technical communication experience you have
Written Communication: This is the first CI-M class. I've taken a couple CI-H classes that focused on writing essays. I have limited experience in scientific writing.
Oral Communication: I took 20.020 in my freshman year in which we had to present our project.
Anything else you would like us to know?
Useful links