User:Kenneth S. Eum
From OpenWetWare
I am a new member of OpenWetWare!
Contact Info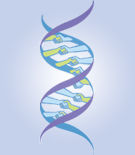 Kenneth S. Eum
UC Davis
1 Shields Ave
Davis, CA, USA
I work in the Sack Lab at University of California, Davis.
Education
2015 (expected), PhD, UC Davis (Molecular, Cellular, and Integrative Physiology)
2009, BS, UC San Diego (Physiology and Neuroscience)
Research interests
Regulation of voltage gated ion channels
Using enhanced tarantula toxins to modulate voltage gated potassium channels
Publications
Eum , Kenneth S.; Angueyra, Juan M.; Kim, Heesoo; Chao, Luke; Cohen, Bruce E.; Sack, Jon T (2012) Allosteric Stabilization of Fully Resting Voltage Sensors by a Tarantula Toxin. Biophysical Journal 102, 531a.
Bleicher , L.S., Barlow, C., Carter, T.A, Dearie, A.R., Eum, K., Franchini, B.R., Hofer, E.K., Lee, D.H., Lorrain, K.I., Pires, J.C., Rodriguez, J.J., Saxe, M.D., Stoveken, B.S., Wedel, P.C. (2010) Automated Image Capture and Analysis of BrdU Labeled Cells in Rat Brain Sections. Program No. 734.6. 2010 Neuroscience Meeting Planner. San Diego, CA: Society for Neuroscience.