User:Kathryn Muratore
From OpenWetWare
I am a new member of OpenWetWare!
Contact Info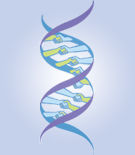 Kathryn Muratore
American University
4400 Massachusetts Ave NW
310 Beeghly
Washington, DC 20016
I am an Assistant Professor at American University. I learned about OpenWetWare from web search, and I've joined because we want to establish collaborative notebooks for an undergraduate lab course.
Education
2006, PhD, UC Berkeley, Molecular and Cell Biology
2000, BS, Carnegie Mellon University, Chemistry
Research interests
Enzyme redesign
Computational biochemistry
Publications
Muratore KE, Seeliger MA, Wang Z, Fomina D, Neiswinger J, Havranek JJ, et al. Comparative Analysis of Mutant Tyrosine Kinase Chemical Rescue. Biochemistry. 2009;48(15):3378-86. PMC2714740
Muratore KE, Srouji JR, Chow MA, Kirsch JF. Recombinant expression of twelve evolutionarily diverse subfamily I[alpha] aminotransferases. Protein Expression and Purification. 2008;57(1):34-44. PMC2713771
Muratore KE, Cole PA. A Lock on Phosphotyrosine Signaling. ACS Chemical Biology. 2007;2(7):454-6. PMID 17649969
Engelhardt BE, Jordan MI, Muratore KE, Brenner SE. Protein Molecular Function Prediction by Bayesian Phylogenomics. PLoS Comput Biol. 2005;1(5):e45. PMC1246806
Chow MA, McElroy KE, Corbett KD, Berger JM, Kirsch JF. Narrowing substrate specificity in a directly evolved enzyme: the A293D mutant of aspartate aminotransferase. Biochemistry. 2004;43(40):12780-7. PMID 15461450
McElroy KE, Bouchard PJ, Harpel MR, Horiuchi KY, Rogers KC, Murphy DJ, et al. Implementation of a Continuous, Enzyme-Coupled Fluorescence Assay for High-Throughput Analysis of Glutamate-Producing Enzymes. Analytical Biochemistry. 2000;284(2):382-7. PMID 10964423
Notebooks
Colleagues' Pages
Useful links