User:Joseph T. Meyerowitz
From OpenWetWare
Jump to navigation
Jump to search
Who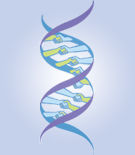 I'm Joe, a student with the Biochemistry and Molecular Biophysics Option at Caltech. I work with Frances Arnold, Richard Murray, and their respective labs on metabolic engineering, biological circuit design, and other endeavors that might be loosely described as "synthetic biology". I recently graduated from Duke University with a dual degree in Physics and Electrical and Computer Engineering. My graduate studies are supported through an NDSEG fellowship and an NSF fellowship.
What
I'm working on a number of projects including biofuel synthesis, engineering robust synthetic biocircuits, and engineering novel stress responses in microbes. I'm also one of the ringleaders for the Caltech Synthetic Biology Journal Club and a graduate advisor for the Caltech iGEM team.
For more information, feel free to check out my website or email me through OpenWetWare
Fun Facts
The earliest historical mention of "synthetic biology" I can find is from 1864 - a phrase especially popular between 1913 and 1920:
The reviewer, in haste, has not observed that we mention seven kinds of anatomy and physiology as necessary branches of antecedent analysis, and give our own concomitant analysis of the human body as a necessary basis for synthetic biology
Hugh Doherty, Organic Philosophy; or, Man's True Place in Nature, Vol. I - Epicosmology (1864)
I plan to keep my thoughts and findings of this sort on a webpage elsewhere, at least for the moment.