User:Jihwan Myung
From OpenWetWare
I am a new member of OpenWetWare!
Contact Info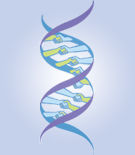 Jihwan Myung
Hiroshima University School of Medicine / 1-2-3 Kasumi, Hiroshima 734-8553, Japan
RIKEN BSI / 2-1 Hirosawa, Wako City, Saitama 351-0198 JAPAN
I currently work at Laboratory of Integrative Bioscience at Hiroshima University and will soon move to RIKEN BSI. I hope to share some tricks I learned while making software and hardware tools for customized measurement.
Education
PhD, Life Sciences, Kyoto University
MS, Physiology and Biophysics, University of Washington
MS, Physics, POSTECH
BS, Physics, Korea University
Research interests
Circadian biology
Intercelluar and intracellular networks
Quantitative data acquisition and structuring
Affordable yet professional bioimaging solutions
Publications
Myung J, Hong S, Hatanaka F, Nakajima Y, De Schutter E, and Takumi T. Period coding of Bmal1 oscillators in the suprachiasmatic nucleus. J Neurosci. 2012 Jun 27;32(26):8900-18. DOI:10.1523/JNEUROSCI.5586-11.2012 |
Hatanaka F, Matsubara C, Myung J, Yoritaka T, Kamimura N, Tsutsumi S, Kanai A, Suzuki Y, Sassone-Corsi P, Aburatani H, Sugano S, and Takumi T. Genome-wide profiling of the core clock protein BMAL1 targets reveals a strict relationship with metabolism. Mol Cell Biol. 2010 Dec;30(24):5636-48. DOI:10.1128/MCB.00781-10 |
Kim TD, Kim JS, Kim JH, Myung J, Chae HD, Woo KC, Jang SK, Koh DS, and Kim KT. Rhythmic serotonin N-acetyltransferase mRNA degradation is essential for the maintenance of its circadian oscillation. Mol Cell Biol. 2005 Apr;25(8):3232-46. DOI:10.1128/MCB.25.8.3232-3246.2005 |

gene expression and nuclear transport modeling
Useful links