User:Jeremy R. McLain
From OpenWetWare
I am a new member of OpenWetWare!
Contact Info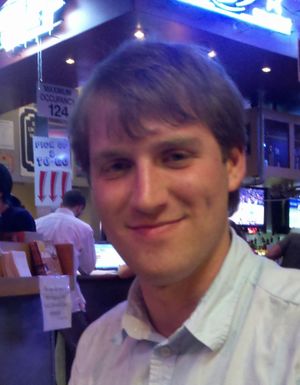 Jeremy R. McLain
The University of Texas at Austin
1301 Crossing Place
Austin, Texas
mclain dot jeremy [@ gmail]
Education
2013, BS, University of Texas at Austin
Research interests
Nanotechnology - Designing nano-scale systems and devices that perform various useful functions.
Light Spectroscopy - Using the UV and visible spectrum to develop methods useful in imaging and early cancer detection.
Drug Kinetics - Developing various systems that obtain zero-order release kinetics, creating a device used to deliver insulin to diabetic patients that is low-maintenance and cost-effective.
Publications
Useful links