Difference between revisions of "User:James P. McDonald"
From OpenWetWare
(add link)

Line 20:
Line 20:
 

==Links==

 

==Links==

 

[[James P. McDonald Week 2 Journal]]

 

[[James P. McDonald Week 2 Journal]]

 
+
 
 
 

==Useful links==

 

==Useful links==
---
Revision as of 19:39, 21 January 2013
About Me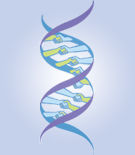 Education
Loyola Marymount University

Major: Biology
Graduating: Spring 2013
Upper Division Classes: General Physiology and Lab, Biochemistry, General Physics I, General Physics II, Embryology & Development, General Microbiology, Plant Interactions, Principles of Ecology, Genetics Lab, Urban Ecology, Biomathematical Modeling
Career Interests
I hope to attend medical school next year. I want to become a physician but at I am unsure in what specialty, at this point.
Other Questions
My favorite aspect of biology is the infinite amount of knowledge out there and the constant advances that are taking place. I also specifically enjoy genetics. I like to know why we are the way we are and how we get that way.
My favorite aspect of math is that you can almost always come up with a definite answer. This makes math something that is often straightforward and universal.
Links
James P. McDonald Week 2 Journal Class Week 1 Jounral
Useful links