Difference between revisions of "User:Harald Hentschke"
From OpenWetWare
Line 8:
Line 8:
 

72072 Tübingen<br>

 

72072 Tübingen<br>

 

Germany<br>

 

Germany<br>

−

[[Special:Emailuser/Harald Hentschke|Email me through OpenWetWare]]

+

:

−

 

 
−

- this site is under construction -

 
−

 

 
 
 
 

==Education==

 

==Education==
---
Revision as of 03:34, 12 March 2012
Contact Info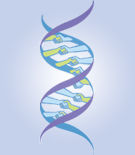 Harald Hentschke
Section of Experimental Anaesthesiology
Department of Anaesthesiology, University Hospital of Tuebingen
Schaffhausenstr. 113
72072 Tübingen
Germany
email: harald DOT hentschke AT uni MINUS tuebingen DOT de
Education
1989 - 1996, study of Biology, Universities of Bayreuth and Tübingen (Germany)
1995 – 1996, Diploma project, Center for Nonlinear Dynamics in Physiology and Medicine, McGill University, Montréal, Canada
1996, Diploma (Biology), University of Tübingen
1996 – 1999, PhD project, Max-Planck-Institute for Biological Cybernetics, Tübingen
1997 - 1998, Graduiertenkolleg Neurobiologie, Tübingen
2000, PhD (Animal Physiology), University of Tübingen
2000 - 2003, Postdoc with C. Schwarz, Hertie Institute for Clinical Brain Research, University of Tübingen
2003 - 2005, Postdoc with R. A. Pearce, Department of Anesthesiology, University of Wisconsin, Madison
2005 - present, Research Scientist, Section of Experimental Anaesthesiology, University Hospital of Tübingen
Research interests
My principal research interest lies in the modulation of cortical and hippocampal networks by classical neuromodulators (acetylcholine) and substances interfering with GABAergic inhibition. Current projects are
Cholinergic modulation of GABAergic inhibition in neocortex
Enhancing spillover of GABA to peri- und extrasynaptic GABA(A) receptors – a possible route to anesthesia?
A methodological focus is the development of software tools (mostly written in Matlab) for data analysis and experimental control in the neurosciences. The aim is to produce customized and efficient/automated tools. Projects past and present include
'Measures of effect size toolbox' (with Maik Stüttgen, University of Bochum), available at the Matlab Central File Exchange and SourceForge
time- and frequency domain analysis of multielectrode field potential recordings
graphical user interface programs for event detection (e.g. spikes, postsynaptic currents) and IPSC fitting
event-triggered stimulation/feedback control of behavioral setup for awake behaving rodents
Publications
Hentschke H, Stüttgen MC. Computation of measures of effect size for neuroscience data sets. Eur J Neurosci 34:1887-1894, 2011 PubMed
Drexler B, Hentschke H, Antkowiak B, Grasshoff C: Organotypic cultures as tools for testing neuroactive drugs - link between in-vitro and in-vivo experiments. Current Medicinal Chemistry, 17(36): 4538-4550 PubMed
Schwarz C, Hentschke H, Butovas S, Haiss F, Stüttgen MC, Gerdjikov TV, Bergner CG, Waiblinger C: The head-fixed behaving rat - procedures and pitfalls. Somatosens Mot Res. 2010;27(4):131-48. Epub 2010 Oct 18. PubMed
Kreuzer M, Hentschke H, Antkowiak B, Schwarz C, Kochs EF, Schneider G: Cross-Approximate Entropy of cortical local field potentials quantifies effects of anesthesia - a pilot study in rats. BMC Neurosci 11(1):122, 2010 PubMed
Drexler B, Zinser S, Hentschke H, Antkowiak B: Diazepam Decreases Action Potential Firing of Neocortical Neurons via Two Distinct Mechanisms. Anesthesia & Analgesia 111:1394-1399; 2010 PubMed
Hentschke H, Benkwitz C, Banks MI, Perkins MG, Homanics GE, Pearce RA: Altered GABAA,slow inhibition and network oscillations in mice lacking the GABAA receptor beta3 subunit. J Neurophysiol. 2009 Dec;102(6):3643-55. Epub 2009 Oct 21 PubMed
Grasshoff C, Netzhammer N, Schweizer J, Antkowiak B, Hentschke H: Depression of spinal network activity by thiopental: Shift from phasic to tonic GABA(A) receptor-mediated inhibition. Neuropharmacology 2008 Oct 55(5): 793-802 PubMed
Hentschke H, Perkins MG, Pearce RA, Banks MI: Muscarinic blockade weakens interaction of gamma with theta rhythms in mouse hippocampus. European Journal of Neuroscience. 2007 Sep 26(6): 1642-56 PubMed
Perouansky M, Hentschke H, Perkins M, Pearce RA: Amnesic concentrations of the nonimmobilizer 1,2-dichlorohexafluorocyclobutane (F6, 2N) and isoflurane alter hippocampal theta oscillations in vivo. Anesthesiology. 2007 Jun;106(6):1168-76 PubMed
Grasshoff C, Drexler B, Hentschke H, Thiermann H, Antkowiak B: Cholinergic modulation of sevoflurane potency in cortical and spinal networks in vitro. Anesthesiology. 2007 Jun;106(6):1147-55 PubMed
Hentschke H, Haiss F, Schwarz C: Central signals rapidly switch tactile processing in rat barrel cortex during whisker movements. Cerebral Cortex, 2006 Aug;16(8):1142-56 PubMed
Hentschke H, Schwarz C, Antkowiak B: Neocortex is the major target of sedative concentrations of volatile anesthetics: strong depression of firing rates and increase of GABAA receptor-mediated inhibition. European Journal of Neuroscience. 2005 Jan;21(1):93-102 PubMed
Antkowiak B, Hentschke H: Effects of benzodiazepines and general anaesthetics on the GABA(A) receptor: Where are the differences? Anästhesiologie Intensivmedizin Notfallmedizin Schmerztherapie 2000; 35: 593-5 PubMed
Hentschke H, Antkowiak B: NMDA receptor-mediated changes of spontaneous activity patterns in thalamocortical slice cultures. Brain Research 1999; 830: 123-37 PubMed
Antkowiak B, Hentschke H: Cellular mechanisms of gamma rhythms in rat neocortical brain slices probed by the volatile anaesthetic isoflurane. Neuroscience Letters 1997; 231: 87-90 PubMed
Antkowiak B, Hentschke H, Kirschfeld K: Effects of volatile anaesthetics on spontaneous action potential firing of cerebellar Purkinje cells in vitro do not follow the Meyer-Overton rule. British Journal of Anaesthesia 1997; 79: 617-24 PubMed
Useful links