User:Emily Jean Onufer
From OpenWetWare
I am a new member of OpenWetWare!
Contact Info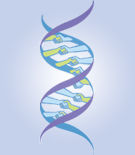 Emily Jean Onufer
MIT 20.109
MIT Address: 479 Commonwealth Ave. Boston, MA 02115
Home Address: 2756 Ocean Shore Ave. VA Beach, VA 23451
Hometown: Virginia Beach, VA
Feel free to email me: ejonufer [at] mit.edu
http://mit.edu/Public/ejonufer/Emily%20Jean%20Onufer/ is my resume on my Athena public which gives an overview of my accomplishments as a whole. Basically, I enjoy playing tennis for MIT and being involved in various leadership positions around campus. I love traveling, being outdoors, and learning anything new. I am also adore solving puzzles.
Education
2006, Princess Anne High School International Bacc. Graduate
Present, MIT student, Sophomore
Research interests
Immunology
Infectious Diseases
Cardiovascular Research
Registration/Questionnaire: 20.109 Spring 2008
Last Name
Onufer
First Name
Emily Jean
Preferred name
Course/Minor
20/15
Year of Graduation
2010
Telephone #
757-572-4547
Email
ejonufer AT mit DOT edu
Have you taken
7.05/5.07 (Biochemistry)
7.06 (Cell Biology)
7.02 (General Biology Lab)
5.310 (General Chemistry Lab)

  In the process of taking 7.05

Do you have any experience culturing cells (mammalian, yeast or microbial)?
No
Do you have any experience in molecular biology (electrophoresis, PCR, etc)?
Yes, a slight amount (from high school).
Please briefly describe any previous laboratory experience
None, except high school labs (IB Chemistry and Biology).
Anything else you would like us to know?
I am excited! I know that I might not be the most experienced but I am ready to learn!
Useful links