User:Elizabeth Vickers
From OpenWetWare
I am a new member of OpenWetWare!
Contact Info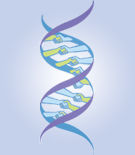 Elizabeth Vickers
Stanford University
B07, Y2E2
473 Via Ortega
Stanford, CA 94305-4201
EAV@STANFORD.EDU
(650)721-5887
Currently working part time, keeping everything in order for the Smolke and Endy labs.
Acting Lab Manager and responsible for Chemical Inventory, Glassware, Sterilization, General Supplies, General Maintenance, Some Media.
Safety officer for both labs.
BERT officer for the lab.
Education
Radcliffe Seminars, Cambridge, MA - Graduate Certificate in Landscape Design, 1997
Bates College, Lewiston, ME - B.S. Biology, 1985
Research interests
Currently not carrying out bench work.
Publications
A long time ago, in a galaxy far, far away....