User:Elizabeth C Ruck
From OpenWetWare
I am a new member of OpenWetWare!
Contact Info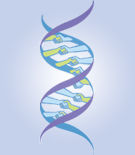 Elizabeth C Ruck
University of Arkansas
Department of Biological Sciences
Fayetteville, AR 72701
Education
2010, PhD, The University of Texas at Austin
2003, MS, San Francisco State University
1998, BS, Northern Kentucky University
Research interests
Diatom systematics and evolution
Organelle genome evolution
Surirellales endemism and speciation in ancient lakes
Heterotrophy within the Nitzschoid diatoms
Publications
Ruck, E.C. and E.C. Theriot. 2011. Origin and evolution of the canal raphe system in diatoms. Protist. 162:723-737.
Theriot, E.C., E.C. Ruck , M.P. Ashworth, T. Nakov and R.K. Jansen. 2011. Status of the pursuit of the diatom phylogeny: Are traditional views and new molecular paradigms really that different? In: J. Seckbach & J.P. Kociolek (eds.). The Diatom World (Cellular Origins, Life in Extreme Environments and Astrobiology). Springer.
Lobban, C.S., M. Schefter and E.C. Ruck. 2011. Licmophora flucticulata sp. nov. (Licmophoraceae, Bacillariophyceae), an unusual new flabellate species from Guam and Palau. Phycologia, 50(1): 11-22.
Theriot, E.C., M.P. Ashworth, E.C. Ruck, T. Nakov and R.K. Jansen. 2010. A preliminary multigene phylogeny of the diatoms (Bacillariophyta): Challenges for future research. Plant Evolution and Ecology, 143(3): 278-296.
Cai, Z., Guisinger, M., Kim, H.G., Ruck, E.C., Blazier J.C., McMurty, V., Kuehl, J.V., Boore, J. and R.K. Jansen. 2008. Extensive reorganization of the plastid genome of Trifolium subterraneum (Fabaceae) is associated with numerous repeated sequences and novel DNA insertions. Journal of Molecular Evolution 67(6): 696-704.
Ruck, E.C. and J.P. Kociolek. 2004. Preliminary phylogeny of the Surirellaceae (Bacillariophyta). Bibliotheca Diatomologica, Band 50, 236 pp.
Useful links