User:Dr. Richard Gordon
From OpenWetWare
Contact Info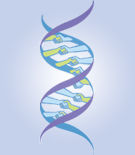 Dr. Richard Gordon
University of Manitoba
Department of Radiology
Room GA216, HSC, 820 Sherbrook Street
Winnipeg, Manitoba R3A 1R9, Canada
gordonr@cc.umanitoba.ca
I work in my own lab at the University of Manitoba. I learned about OpenWetWare via our formation of Grey Thumb SL http://lists.digitalspace.com/mailman/listinfo/gt_sl, and I've joined because of my research in embryo physics.
Education
1967, PhD, Chemical Physics, University of Oregon
1963, BS, Mathematics, University of Chicago
Research interests
How does a vertebrate embryo build itself? Planning a Second Life® course: Embryo & Genome Physics & Engineering, Fall 2008
Diatom morphogenesis, motility and nanotechnology
Detection of premetastasis cancer via high resolution low dose computed tomography (CT)
Optimal halting of the HIV/AIDS epidemic: OptAIDS Workshop (http://www.mitacs.ca/conferences/OptAIDS/)
Publications
Nouri C, Luppes R, Veldman AE, Tuszynski JA, and Gordon R. Rayleigh instability of the inverted one-cell amphibian embryo. Phys Biol. 2008 Apr 10;5(1):015006.

DOI:

10.1088/1478-3975/5/1/015006 |
Gordon R, Kling HJ, and Sterrenburg FA. A guide to the diatom literature for diatom nanotechnologists. J Nanosci Nanotechnol. 2005 Jan;5(1):175-8.
Gordon, R. (1999). The Hierarchical Genome and Differentiation Waves: Novel Unification of Development, Genetics and Evolution, Singapore & London: World Scientific & Imperial College Press. http://www.wspc.com.sg/books/lifesci/2755.html, 2 vols., 1836p. isbn=981-02-2268-8(set)
Help Help: This is throwing the first surname to the end!
Useful links