User:Diveena Vijayendran
From OpenWetWare
Contact Info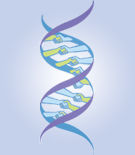 Diveena Vijayendran
I worked as a research assistant under the supervision of Dr. Tilahun Abebe at The University of Northern Iowa (May 2007 - December 2008)
Education
Currently pursuing PhD in genetics at ISU
Senior, BS Biotechnology (Honors) Research
South Australian Matriculation in Biological Sciences
Current Project & Research interests
In UNI, I worked towards identifying small RNAs in the reproductive structures of drought stressed barley.
I am very much interested in RNA interference and the applications of it in the medical industry.
As part of my class project in Recombinant DNA Techniques, me and my group members worked towards engineering light sensitive E.coli to produce vanillin.
 Link to project page: [[1]]