Difference between revisions of "User:Anna Marie Kenney"
From OpenWetWare
Line 36:
Line 36:
 
 
 

==Publications==

 

==Publications==

−

<!-- Replace the PubMed ID's ("pmid=#######") below with the PubMed ID's for your publications. You can add or remove lines as needed -->

+
−

<biblio>

+
−

#Paper1 pmid=21297222

+
−

#Paper2 pmid=20935513

+
−

#Paper3 pmid=20890301

+
−

#Paper4 pmid=22407012

+
−

#Paper5 pmid=18755774

+
−

#Paper6 pmid=21339731

+
−

#Paper7 pmid=20081363

+
−

#Paper8 pmid=21051932

+
−

#Paper9 pmid=19738049

+
−

#Paper10 pmid=22302101

+
−

// leave a comment about a paper here

+
 
+

--()

 
+

for

 
+
 
+
 
+
 
+
 
+
 
+
 
+
 
+

. -

 
+
 
+

-

 
+
 
+
 
+
 
+
 
+
 
+
 
+
 
+
 
+

###

 
+
 
+
 
+

a

 
+
 
+
 
+
 
+
 
+
 
+
 
 
−

==Useful links==

 
 

*[[OpenWetWare:Welcome|Introductory tutorial]]

 

*[[OpenWetWare:Welcome|Introductory tutorial]]

 

*[[Help|OpenWetWare help pages]]

 

*[[Help|OpenWetWare help pages]]
---
Revision as of 10:18, 21 August 2013
I am a new member of OpenWetWare!
Contact Info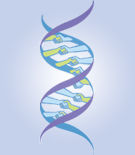 Anna Marie Kenney
Associate Professor
Department of Pediatric Oncology, Winship Cancer Institute and Center for Children's Neuroscience Research
Emory University
1760 Haygood Dr NE, Lab E397
Atlanta, GA
Future effective brain cancer treatments will be those that target molecules specifically affecting tumor growth, thereby avoiding all the devastating side effects of current treatments such as surgery, radiation and chemotherapy. To identify growth regulators that could be attacked by anti-tumor strategies, we must understand how cell division occurs in cells that give rise to brain tumors. In adults, neural stem cells have been identified as a source of brain tumors. The childhood brain tumor medulloblastoma develops from immature cells in the cerebellum, the part of the brain coordinating movement. A protein called "Sonic hedgehog" (Shh) is involved in proliferation of neural stem cells and developing cerebellar neurons. Medulloblastomas are the most common solid pediatric malignant tumors. These tumors arise in young children from dividing progenitor cells in the cerebellum. Current treatments for medulloblastoma—surgery, cranio-spinal radiation, and chemotherapy—leave survivors with life-long, devastating side effects. Moreover, medulloblastoma recurrence and metastasis are lethal. Development of new medulloblastoma therapies that are less debilitating and more effective has been hampered by poor understanding of the molecular and cell biological events causing the tumors and promoting their recurrence and metastasis. Greater insight into how genes and proteins regulate proliferation in cerebellar progenitor cells, and how their dys-regulation contributes to tumorigenesis, will identify targets for new therapies that can specifically affect tumor growth without damaging the still-developing brain.
Education
1998-2003, Postdoc, Dana-Farber Cancer Institute/Harvard Medical
1998, PhD, Yale University, New Haven, Connecticut
1991, BA, St. Mary's College, St. Mary's City, Maryland
Research interests
Interest 1
Interest 2
Interest 3
Publications
1. Kenney, AM and Rowitch, DH. Sonic hedgehog promotes G1 cyclin expression and sustained cell
cycle progression in mammalian neuronal precursors. Molecular and Cellular Biology 20:9055-9067. (2000)
2. Ciemerych MA, Kenney AM, Sicinska E, Kalaszczynska I, Bronson RT, Rowitch DH, Gardner H, and
Sicinski P. Development of mice expressing a single D-type cyclin. Genes and Development, 16:3277- 89 (2002)
3. Kenney, AM, Cole MD, and Rowitch, DH. N-myc upregulation by Sonic hedgehog promotes
proliferation in developing cerebellar granule neuron precursors. Development 130: 15-28. (2003) Selected for "highlight" in Nature Reviews Neuroscience (January 2003).
4. Kenney, AM, Widlund, HR, and Rowitch, DH. Hedgehog and PI-3 kinase signaling converge upon Nmyc
to promote cell cycle progression in cerebellar neuronal precursors. Development 131: 217-228 (2004).
5. Sjostrom, S, Finn, G, Hahn WC, Rowitch, DH, and Kenney, AM. Cdk1 plays a prime role in regulating
N-myc phosphorylation and turnover in neural precursors. Developmental Cell 9:327-338 (2005).
6. Kenney, AM*, Browd SR*, Gottfried, ON, Pedone, CA, Fults, DW. N-myc substitutes for IGF signaling
in a mouse model of Sonic hedgehog-induced medulloblastoma formation. Cancer Research 66: 2666- 2672 (2006). *co-first authors
7. Parathath SR*, Mainwaring LA*, Fernandez-L A, Campbell DO, and Kenney AM. Insulin receptor
substrate1 is an effector of Sonic hedgehog mitogenic signaling in cerebellar neural precursors. Development 135: 3291-3300 (2008). PMC2673703 *co-first authors
8. Bhatia B, Northcott PA, Hambardzumyan D, Govindarajan B, Brat DJ, Arbiser JA, Holland EC, Kenney
AM. Tuberous sclerosis complex suppression in cerebellar development and medulloblastoma: separate regulation of mTOR activity and p27kip1 localization. Cancer Research 69: 7224-7234 (2009). PMC2745891
9. Fernandez-L A, Northcott PA, Dalton J, Fraga C, Ellison D, Taylor MD, Kenney AM. YAP1 is amplified
and up-regulated in hedgehog-associated medulloblastomas and mediates Sonic hedgehog-driven neural precursor proliferation. Genes and Development, 23: 2675-2692 (2009). PMC2788333
10. Mainwaring, LA and Kenney, AM. Divergent functions for eIF4E and S6 kinase downstream of Sonic
hedgehog mitogenic signaling in the developing cerebellum. Oncogene, 30 (15): 1784-97 2011.
11. Fernandez-L A, Squatrito M, Northcott PA, Awan A, Holland EC, Taylor MD, Nahle Z, Kenney AM.
Oncogenic YAP promotes radioresistance and genomic instability in medulloblastoma through IGF2- mediated Akt activation. Oncogene, August 2011
12. Northcott PA*, Fernandez-L A*. Hagan JP*, Ellison DW, Grajkowska W, Gillespie Y, Grundy R, Van
Meter T, Rutka JT, Croce CM#, Kenney AM#, Taylor MD#. The miR-17/92 polycistron is up-regulated in Sonic hedgehog-driven medulloblastomas and induced by N-myc in Sonic hedgehog-treated cerebellar neural precursors. Cancer Research 69: 3249-3255 (2009). PMC2836891
13. Bhatia B, Malik A, Fernandez-L A, Kenney AM. P27kip1, a Double-edged sword in Shh-mediated
medulloblastoma: tumor accelerator and suppressor. Cell Cycle, 9 (21): 4307-14 2010 14. Parathath S, Mainwaring LA, Fernandez-L A, Guldal CG, Nahle Z, Kenney AM. β-Arrestin-1 links mitogenic Sonic hedgehog signaling to the cell cycle exit machinery in neural precursors. Cell Cycle 9 (19) 2010.
15. Bhatia B, Kenney AM, Nahle Z. Mitogenic Sonic hedgehog signaling drives E2F1-dependent
lipogenesis in cerebellar precursor cells and medulloblastoma. Oncogene, 30: (4): 410-22 2011.