Difference between revisions of "User:Anna Marie Kenney"
From OpenWetWare
Line 4:
Line 4:
 

[[Image:OWWEmblem.png|thumb|right|Anna Marie Kenney (an artistic interpretation)]]

 

[[Image:OWWEmblem.png|thumb|right|Anna Marie Kenney (an artistic interpretation)]]

 
 
−

*Anna Marie Kenney

+

Anna Marie Kenney

−

*Emory University

+

*

−

*Address 1

+

*

−

*Address 2

+
−

*City, State, Country etc.

+

*,

−

*[[Special:Emailuser/Anna Marie Kenney|Email me through OpenWetWare]]

 
 
 
−

I work in the [[Your Lab]] at XYZ University. I learned about [[OpenWetWare]] from Word of mouth from colleagues., and I've joined because We would like to establish our presence on the web and disperse knowledge about the research we carry out on pediatric brain tumors..

+
 
+

[[]]

 
+

 

 
+

. from of

 
+

from .

 
+

, and

 
+
 
+

the and

 
+

the tumors .

 
+
 
+
 
+

.

 
 
 

==Education==

 

==Education==
---
Revision as of 09:34, 21 August 2013
I am a new member of OpenWetWare!
Contact Info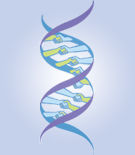 Anna Marie Kenney
Associate Professor
Department of Pediatric Oncology, Winship Cancer Institute and Center for Children's Neuroscience Research
Emory University
1760 Haygood Dr NE, Lab E397
Atlanta, GA
Future effective brain cancer treatments will be those that target molecules specifically affecting tumor growth, thereby avoiding all the devastating side effects of current treatments such as surgery, radiation and chemotherapy. To identify growth regulators that could be attacked by anti-tumor strategies, we must understand how cell division occurs in cells that give rise to brain tumors. In adults, neural stem cells have been identified as a source of brain tumors. The childhood brain tumor medulloblastoma develops from immature cells in the cerebellum, the part of the brain coordinating movement. A protein called "Sonic hedgehog" (Shh) is involved in proliferation of neural stem cells and developing cerebellar neurons. Medulloblastomas are the most common solid pediatric malignant tumors. These tumors arise in young children from dividing progenitor cells in the cerebellum. Current treatments for medulloblastoma—surgery, cranio-spinal radiation, and chemotherapy—leave survivors with life-long, devastating side effects. Moreover, medulloblastoma recurrence and metastasis are lethal. Development of new medulloblastoma therapies that are less debilitating and more effective has been hampered by poor understanding of the molecular and cell biological events causing the tumors and promoting their recurrence and metastasis. Greater insight into how genes and proteins regulate proliferation in cerebellar progenitor cells, and how their dys-regulation contributes to tumorigenesis, will identify targets for new therapies that can specifically affect tumor growth without damaging the still-developing brain.
Education
1998-2003, Postdoc, Dana-Farber Cancer Institute/Harvard Medical
1998, PhD, Yale University, New Haven, Connecticut
1991, BA, St. Mary's College, St. Mary's City, Maryland
Research interests
Interest 1
Interest 2
Interest 3
Publications
<biblio>
Paper1 pmid=21297222
Paper2 pmid=20935513
Paper3 pmid=20890301
Paper4 pmid=22407012
Paper5 pmid=18755774
Paper6 pmid=21339731
Paper7 pmid=20081363
Paper8 pmid=21051932
Paper9 pmid=19738049
Paper10 pmid=22302101
// leave a comment about a paper here
Useful links