Difference between revisions of "User:Andrew S. Gilder"
From OpenWetWare
(14 intermediate revisions by the same user not shown)
Line 9:
Line 9:
 
 
 
 
−

*Researchgate Profile [http://www.researchgate.net/profile/Andrew_Gilder/]

+
 
+

 

 
+

://www.researchgate.net/profile/Andrew_Gilder/  

 
 
 
 
---
Revision as of 11:34, 2 August 2012
Contact Info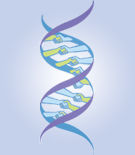 Andrew S. Gilder
UMMC Cancer Institute
2500 North State St.
Jackson, MS 39216

https://www.researchgate.net/images/public/profile_share_badge.png
https://www.researchgate.net/profile/Andrew_Gilder/
Currently a postdoctoral fellow at the UMMC Cancer Institute [1] (Maher Lab).
Hebert Lab Alumus (2011) [2].
Education
2007, B.S., Millsaps College
2011, Ph.D., University of Mississippi Medical Center
Research interests
Control of gene transcription and splicing
Nuclear body dynamics
Epigenetics
DNA damage response
Cancer cell biology
Publications
Coilin participates in the suppression of RNA polymerase I in response to cisplatin induced DNA damage. Mol Biol Cell. 2011 April 1; Vol. 22(7):1070-1079, PMID: 21289084 [3]
Cover art: [4]
Cajal body formation correlates with differential coilin phosphorylation in primary and transformed cell lines. J Cell Sci. 2009 Jun 1;122(Pt 11):1872-81. PMID: 19435804 [5]

Relationship of the Cajal Body to the Nucleolus. The Nucleolus. M.O.J. Olson (ed.). Protein Reviews, 2011, Volume 15, Part 3, 361-380, DOI: 10.1007/978-1-4614-0514-6_16, Springer 2011. [6]