User:Andrew J. Alverson
From OpenWetWare
I am a new member of OpenWetWare!
Contact Info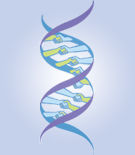 Andrew J. Alverson
Indiana University
1001 E Third Street
Bloomington, IN 47408
Education
2006, PhD, The University of Texas at Austin
2000, MS, Iowa State University
1997, BS, Grand Valley State University
Research interests
Diatoms
Organelle genomes
Publications
The model marine diatom Thalassiosira pseudonana likely descended from a freshwater ancestor in the genus Cyclotella
BMC Evolutionary Biology 2011, 11:125
Andrew J. Alverson, B. Beszteri, M.L. Julius, and E.C. Theriot
URL | PDF reprint
Origins and recombination of the bacterial-sized, multichromosomal mitochondrial genome of cucumber (Cucumis sativus)
The Plant Cell, in press.
Andrew J. Alverson, D.W. Rice, S. Dickinson, K. Berry, and J.D. Palmer.

The mitochondrial genome of the legume Vigna radiata and the analysis of recombination across short mitochondrial repeats. PLoS ONE 6(1): e16404.
Andrew J. Alverson, S. Zhuo, D.W. Rice, D.B. Sloan, and J.D. Palmer.
URL | PDF reprint
Extensive loss of translational genes in the structurally dynamic mitochondrial genome of the angiosperm Silene latifolia. BMC Evolutionary Biology 2011, 10:274
D.B. Sloan, A.J. Alverson, H. Štorchová , J.D. Palmer, and D.R. Taylor.
URL | PDF reprint
Useful links