Difference between revisions of "User:Ana Miguel Fernandes"
From OpenWetWare
 

(No difference)
---
Latest revision as of 11:28, 29 December 2012
I am a new member of OpenWetWare!
Contact Info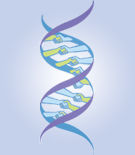 Ana Miguel Fernandes
BioFIG - Center for Functional and Integrative Genomics, Faculty of Sciences
Faculty of Sciences,Lisbon University, Campo Grande, Building C8,1749-016 Lisbon, Portugal

I work in the Gama Lab at Lisbon University.
Education
2012, MS in Molecular Biology and Genetics, Faculty of Sciences, University of Lisbon, Portugal
2009, BS in Biology - specialization in Cell Biology and Biotechnology, Faculty of Sciences, University of Lisbon, Portugal

2010 - 2011, Erasmus Student at Molecular Biology and Genetics Department, Aarhus University, Denmark
Current Project
Post-transcriptional control of SMN2 expression.
http://openwetware.org/wiki/Gama:Projects#Post_transcriptional_control_of_SMN2_expression
Previous Projects
Master thesis entitled 'MicroRNA regulation by the DNA and RNA binding proteins EWS and FUS' supervised by Prof. Dr. Anders Lade Nielsen.
Molecular Biology Project entitled 'Decoupling between mRNA and protein expression due to retroviral insertion in the 3' untranslated region of JDP2' supervised by Prof. Dr. Finn Skou Pedersen.
Research interests
Post-transcriptional regulation of gene expression (microRNAs and RNA Binding Proteins)
Epigenetics
Publications
<biblio>
Useful links