Roozbeh Sanaei
From OpenWetWare
I am a new member of OpenWetWare!
Contact Info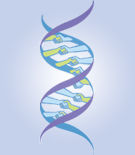 Roozbeh Sanaei
researcher
Block E3A, #07-067 Engineering Drive 1, Singapore 117574
Phone: (65) 6516-5050
I work in the Cellular and Molecular Bioengineering Laboratory at National University of Singapore . I learned about OpenWetWare from http://imechanica.org, and I've joined to share information.
Education
PhD Student, Bioengineering Department, National University of Singapore
Bachelor of Science, Mechanical Engineering Department, Iran University of Science and Technology
Research interests
Protein Engineering
Synthetic Biology
Molecular Imaging
Publications
During BSC Degree:
1. R. Sanaei, "Numerical study of a Nano-scale cutter with FEM/MM-QM Approach" , Nanoleters, Accepted for publication
2. S. M. Hasheminejad and R. Sanaei, "Ultrasonic Scattering by a Viscoelastic Fiber of Elliptic Cross-Section Suspended in a Viscous Fluid Medium," Journal of Dispersion Science
3. S. M. Hasheminejad and R. Sanaei, "Effect of Fiber Ellipticity and Orientation on Dynamic Stress Concentrations in Porous-Reinforced Composites," Computational Mechanics 4. S. M. Hasheminejad and R. Sanaei, "Acosutic Scattering by an elliptic cylindrical absorber," Acoustica/Acta Acoustica
5. S. M. Hasheminejad and R. Sanaei, "Acoustic radiation force and torque on a solid elliptic cylinder," Journal of Computational Acoustics
6. S. M. Hasheminejad and R. Sanaei, "Ultrasonic Scattering by a Spheroidal Suspension including dissipative effects" Journal of Dispersion Science
7. S. M. Hasheminejad and R. Sanaei, "Ultrasonic Scattering by a penetrable cylinder of Elliptic cross section suspended including viscous effects," IEEE Transactions on Ultrasonics, Ferroelectrics and Frequency Control
Useful links