Rice:News
From OpenWetWare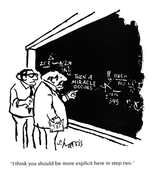 Rice Lab News:
May 2011: We are happy to welcome our newest additions to the lab: graduate student Julian Klosowiak and technician Melissa Gonzalez. In addition to doubling the size of the lab, the average speed of the lab on bikes has also increased substantially (p<.05).
June 2010: Congratulations to Dr. Yao Wong on his completed PhD thesis: Tail- and Light-Chain Mediated Regulation of the Kinesin-1 Motor. Enjoy the beautiful weather in sunny San Diego!
May 2010: 2010 has been a great year for Rice Lab Publications. Check out Mark's paper in the Journal of Biological Chemistry, Adam's paper in the Biophysical Journal and Yao's paper in the Proceedings of the National Academy of Sciences.
April 2010: Congratulations to Josh Waitzman on winning a John and Fannie Hertz Foundation Fellowship! Josh is the fourth Northwestern student to receive the Hertz fellowship since its founding in 1963, and was selected as one of 15 fellows from a pool of over 600 applicants. Read more here and here.