OpenWetWare:Presentations/NCI-ICBP
From OpenWetWare

<html> <script> function addStylesheet(url) {
   // presentation mode
   if (document.createStyleSheet) {
       document.createStyleSheet(url);
   }
   else {
       var styles = "@import url('" + url +  "');";
       var newSS=document.createElement('link');
       newSS.rel='stylesheet';
       newSS.href='data:text/css,'+escape(styles);
       document.getElementsByTagName("head")[0].appendChild(newSS);
   }

} if (location.href.indexOf('action=render') > 0) {
   document.write("<head><title>Presentation</title></head>"); // need this for some browsers for addStylesheet to work
   addStylesheet('http://www.w3.org/Talks/Tools/Slidy/slidy.css');
   addStylesheet("/skins/monobook/main.css");
   addStylesheet("/index.php?title=MediaWiki:Common.css&usemsgcache=yes&action=raw&ctype=text/css&smaxage=18000");
   addStylesheet("/index.php?title=MediaWiki:Monobook.css&usemsgcache=yes&action=raw&ctype=text/css&smaxage=18000");
   addStylesheet("/index.php?title=-&action=raw&gen=css&maxage=18000&smaxage=0&ts=20070606210926");
   document.write('<script src="http://www.w3.org/Talks/Tools/Slidy/slidy.js" type="text/javascript"><' + '/script>');
   document.write('<script type="text/javascript">wgBreakFrames = false;<' + '/script>'); // for wikibits.js
   document.write('<script src="/skins/common/wikibits.js" type="text/javascript"><' + '/script>');
   document.write('<script src="/index.php?title=-&action=raw&smaxage=0&gen=js" type="text/javascript"><' + '/script>');

} else {
   // wiki mode
   if (wgServer)
       document.write('<a href="' + wgServer + '/index.php?title=' + wgPageName + '&action=render"><b><em>=> Start web presentation</em></b></a>');

} </script> </html>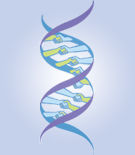 OpenWetWare
A wiki for capturing and sharing biological knowledge
Problem
Much of the knowledge produced by biological research is passed down by oral tradition.
This makes it difficult for newcomers to enter the field.
OpenWetWare's contributions
Democratizing and disseminating content generation
Digitization of biological knowledge, as it is generated
Model Construction and Documentation
Models Are Poorly Communicated
Knowledge generated during model building is lost!
It is difficult to:
construct a new model
build on published models
evaluate published models
involve experimentalists
What About MIRIAM, SBML, etc?
MIRIAM - Minimum Information Requested in the Annotation of Biochemical Models
SBML - Systems Biology Markup Language
OK for publishing, but too complicated for discovery!
Can we design something more "agile" while utilizing and respecting the established standards?
OpenWetWare's success
2,800 contributors
100 labs
1.5 million pageviews per month
275,000 sessions per month