Difference between revisions of "OpenSourceMalaria:Triazolopyrazine (TP) Series"
From OpenWetWare
---
Revision as of 19:50, 27 August 2013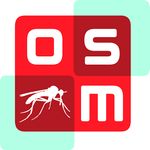 Open Source Malaria Series 4: The Triazolopyrazine (TP) Series
Introduction
Preamble
This series of compounds arises from industrial work that cannot be disclosed, followed by some hit-to-lead work funded directly by MMV which can. The series is based on a triazolopyrazine core. There is evidence that these compounds may be PfATP4 inhibitors. OSM started to look at this series following a decision by MMV to release their data into the public domain.
Current Aims
Further hit-to-lead work. Validate PfATP4 activity. Improve potency and drug likeness.
Prior Knowledge of the Series
Potency of Hits and Analogs
PfATP4 Activity
PCCBTAK-0083 : MMV669000
PCCBTAK-0127 : MMV669304
PCCBTAK-0156 : MMV669360
PCCBTAK-0160 : MMV669542
PCCBTAK-0194 : MMV669848
(Note the correlation: compound inactive in PfATP4 assay is the inactive analog)