OpenSourceMalaria:GSK Arylpyrrole Series
From OpenWetWare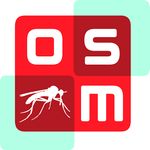 The Arylpyrrole Series
These compounds are currently under study by the Todd lab at the University of Sydney and the Medicines for Malaria Venture, Geneva. As an open source project, anyone may participate:
Coordination/Discussion site
Electronic Lab Notebooks
Undergraduate Project Report
The initial two subseries of leads have the general structure:
TCMDC Aryl pyrrole core InChi Key: LNROIXNEIZSESG-UHFFFAOYSA-N
Near-Neighbour core InChi Key: JZQOEGKHCXONAV-ZROIWOOFSA-N
A number of these compounds and intermediates are available for biological testing from Todd group by request. If you would like to contribute new analogues, please check the list of desired compounds.
The two known TCMDC series starting points
Compounds are commercially-available
Series was listed as one of the most promising leads from TCAMS set (though lacking aryl F)

TCMDC 123812
InChI=1/C15H15FN2O3/c1-9-7-13(15(20)21-8-14(17)19)10(2)18(9)12-5-3-11(16)4-6-12/h3-7H,8H2,1-2H3,(H2,17,19)
SMILES: O=C(N)COC(=O)c2c(n(c1ccc(F)cc1)c(c2)C)C
CAS Registry Number: 733026-12-5
Chemspider page
ChEMBL Page
Resynthesis:

TCMDC 123794
InChI=1/C26H25FN4O4/c1-16-14-22(17(2)30(16)20-12-10-19(27)11-13-20)26(34)35-15-23(32)28-24-18(3)29(4)31(25(24)33)21-8-6-5-7-9-21/h5-14H,15H2,1-4H3,(H,28,32)
SMILES: Fc1ccc(cc1)n2c(cc(c2C)C(=O)OCC(=O)NC=4C(=O)N(c3ccccc3)N(C=4C)C)C
Chemspider page
ChEMBL Page
Resynthesis:

The proposed resynthesis strategy for these two compounds:

The Near-Neighbour Sub-series
Known "Near Neighbours" contained in the Tres Cantos set
The original idea for investigation of the near-neighbour set came from Paul Willis and was posted on the synaptic leap.
Data/links for these compounds:
TCMDC-123563, CHEMBL546966, CHEMBL page: 637010 Cc1ccc(cc1)n2c(cc(c2C)C(=O)CN3C(=O)C(NC3=O)Cc4ccccc4)C
TCMDC-125698, CHEMBL587989, CHEMBL: 627784 Cc1cc(c(n1c2ccc(cc2)Cl)C)C=C3C(=O)N(C(=Nc4ccccc4)S3)C5CCCC5
TCMDC-125697, CHEMBL581336, CHEMBL: 640978 CCOC(=O)c1ccc(cc1)n2c(cc(c2C)C=C3C(=O)N(C(=Nc4ccccc4)S3)C5CCCC5)C
TCMDC-125659, CHEMBL528140, CHEMBL: 626220 Cc1ccnc(c1)n2c(cc(c2C)C=C3C(=O)N(C(=Nc4ccccc4)S3)Cc5ccco5)C
TCMDC-124103, CHEMBL588465, CHEMBL: 643107 Cc1cc(cc(c1)n2c(cc(c2C)C=C3C(=O)NC(=Nc4ccc(cc4)Cl)S3)C)C
TCMDC-124456, CHEMBL548395, CHEMBL: 640006 CCn1c(cc(c1C)C=C2C(=O)NC(=Nc3ccccc3)S2)C
Initial synthesis strategy toward near-neighbours
Experimental information available from PMY 13-1, PMY 14-1 and PMY 16-1, PMY 14-3.
Current synthesis strategy toward near-neighbours
Synthesis method taken from this paper.
Alternative side-chains
Some alternative heterocyclic side-chain ideas have been proposed here at the Synaptic Leap.
Oxazoles
The [1] side chain would target ester isosteres (see TCMDC-123812) but with greater biological stability.
Other known incidences of these molecules/this series
Related compounds are known to inhibit the proteasome, according to this Nature paper.
According to this paper, similar compounds are agonists of the sphingosine-1-phosphate receptor subtypes 1-5, which have a role in immune system function.
A new class of antimalarial was recently published by Novartis, Imidazolopiperazines.
Misc papers to digest/assimilate regarding antimycobacterial/tuberculosis activity: Antimycobacterial 1,5-diphenyl pyrroles, 10.1016/j.ejmech.2009.06.005, 10.1016/j.bmc.2010.09.006, 10.1002/cmdc.201000526

Scifinder Search: 2,4,5-alkyl-1-aryl-pyrrole: 77552 hits, 905 biological studies: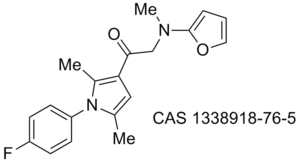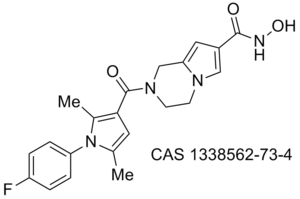 Obesity/diabetes GIP receptor inhibitor JP 2011184298 (A)
Proteasome WO 2011094545 (A2)
WO2006076202 Steroid nuclear receptor ligands
WO 2011075684 (A1) Inhibitors of Plasma Kallikrein/Protease
WO 2009137133 (A2) 5-Substituted-2-Imino-Thiazolidinone Compounds And Their Use As Inhibitors Of Bacterial Infection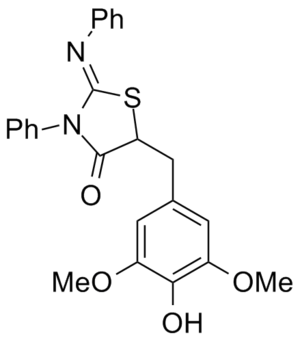 Biology
Malaria Assays
In vitro
In vivo
TCMDC-123812, TCMDC-123794 and near neighbour ZYH 3-1 have been submitted for study oral in vivo mouse model.
Mode of action
In silico prediction
In silico prediction of targets has been carried out by Iain Wallace and summarised by Mat on the synaptic leap. Detail on the procedure is given on the ELN. The following targets were identified from data derived from the ChEMBL database:
Carboxy-terminal domain RNA polymerase II polypeptide A small phosphatase 1
Dihydroorotate dehydrogenase (DHODH)[in progress at GSK Tres Cantos]
SUMO-activating enzyme subunit 2
SUMO-activating enzyme subunit 1
Cyclin-dependent kinase 1
Collaborators are invited to investigate these targets to confirm if these are targeted by our compounds.
In vitro
GSK Tres Cantos have offered to assay our compounds against dihydroorotate dehydrogenase (DHODH).