OSDDMalaria:OSDD Malaria Paper 1
From OpenWetWare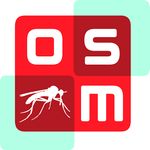 Open Source Drug Discovery for Malaria - Highly Potent Compounds Derived from the GSK Arylpyrrole Set
Vicky Avery
Felix Calderon
Sandra Duffy
Javier Gamo
Zoe Hungerford, School of Chemistry, The University of Sydney, NSW 2006, Australia
James Pham
Stuart Ralph
Matthew H. Todd, School of Chemistry, The University of Sydney, NSW 2006, Australia
Paul Willis
Paul Ylioja, School of Chemistry, The University of Sydney, NSW 2006, Australia

Additional authors - add alphabetically if you contribute something substantial. Please include some public place you can be contacted, e.g. a G+ account.

The licence for this page is CC BY 3.0

1) The article is open source, like Wikipedia. Anyone can add and edit. To contribute you will need to get an account on OWW (quick and easy). People contributing something lasting and substantial will be named authors. Final arbitration on what qualifies as authorship lies with Mat Todd, who is the corresponding author for this paper.
2) References for the papers described here may be found in full at the (pending page). Chemdraw files for the schemes are currently held in a Dropbox folder we can share with anyone who needs it. PNG files are hosted on this wiki site.
3) When editing remember to include a reason for your edit, to make it easier to revert back to an original version if needed. 4) This paper will eventually be submitted to a per-reviewed open access journal. All data should be on this page, as would be expected for a paper submission, but links to the raw data (i.e. ELN pages) should also be provided.
Simultaneous edits: If you are intending to work for some time on editing the page, we'd recommend writing text elsewhere then pasting it in here, since there is a small but non-zero chance that you might simultaneously edit the same section as someone else, resulting in the chance of the loss of some information.
Schemes: Use Wiley/Angewandte settings for the .cdx files and add below as 300 dpi .png files.
References: Please use the citation style below (click to see the page source for formatting details) and include a link to the DOI of the paper to that it may be checked easily.
Introduction
Possible background to include: lead-oriented synthesis paper (tenuous) and decline of R&D efficiency paper (good).
Synthesis
Evaluation
Conclusions
Acknowledgements
Experimental Details for Novel Compounds
Identities of compounds are here
Experimental Details for Biological Evaluation
Description of the biological evaluation can be found here
Supporting Information Section
Insert details for known compounds here.
References
(Use PLoS style - see Gamo et al for an example, or the official guidelines are here. Arrange references below in alphabetical order of first author)
Gamo FJ, Sanz LM, Vidal J, de Cozar C, Alvarez E et al (2010) Thousands of chemical starting points for antimalarial lead identification. Nature 465: 305-310 (DOI: 10.1038/nature09107)