OSDDMalaria:OSDD Malaria Meeting Sydney 2012
From OpenWetWare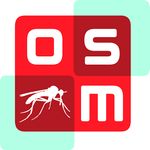 Open Source Drug Discovery for Malaria - February 24th 2012
There will be a one-day meeting on Open Source Drug Discovery for Malaria at The University of Sydney, February 2012.

Location Information
The meeting will take place on the main Camperdown campus of The University of Sydney.
Schedule
Sessions will be titled and arranged shortly, but will be based around questions:

General:
How is it best to share chemical and biological data in an open project?
What technical barriers prevent open science?
Which licence governs an open source drug discovery project?
What psychological/professional barriers are there to open science?
Is there a danger that open source drug discovery can be hijacked by people taking all the data and patenting them?
Who might participate?
Who will fund later stages such as clinical trials?
Who will manufacture open drugs?

Malaria-specific:
Is the GSK arylpyrrole set the best set of compounds to start with?
What other compounds are promising starting point? Who might want to work on those compounds?
For hit-to-lead, what data are typically needed, and from which assays? What criteria do we apply to compounds as they progress through such assays?
To suggest questions/sessions of interest, please modify this page directly (getting an OWW account is very easy) or contact Mat Todd.
Attending
Mat Todd, University of Sydney
Mary O'Kane, NSW Chief Scientist
Luigi Palombi, Centre for Governance of Knowledge and Development, ANU, Canberra
Paul Willis, MMV, Geneva
Saman Habib, CDRI, Lucknow, India
Stuart Ralph, Bio21, University of Melbourne
Paul Ylioja, University of Sydney
Murray Robertson, University of Sydney
Invited
Potential Invitees
Possibly interesting list maintained here
Streaming/Archiving