Difference between revisions of "Gunawan:Ang Kok Siong"
From OpenWetWare
 

Line 23:
Line 23:
 

# Control Systems

 

# Control Systems

 

# Global Optimization

 

# Global Optimization

 
+
 
+
 
+
 
 
 

==Publications==

 

==Publications==
---
Revision as of 09:21, 17 July 2008
Chemical and Biological Systems Engineering Laboratory
I am a new member of OpenWetWare!
Contact Info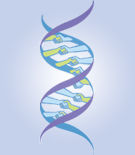 Ang, Kok Siong
National University of Singapore (NUS)
4 Engineering Drive 4, Blk E5 #B-05, Singapore 117576
Singapore
I work in the Gunawan Lab at National University of Singapore.
Education
Student, M.Eng, NUS
2006, B.Eng, NUS
Research interests
Systems Biology
Control Systems
Global Optimization
Paremeter Estimation of Oscillatory Systems Oscillatory behavior is exhibited by many biological systems. Examples these include the circadian rhythm and p53-mdm2 response to DNA damage. Such dynamical behavior is important and integral of a higher biological function, such as sleeping and feeding patterns (circadian rhythm) and DNA repair (p53-mdm2). To study these systems, in-silico models have been developed to aid in the analysis. However, the corresponding model parameters are usually chosen qualitatively such that the system to exhibit the general characteristics of experimental data. The focus of the research here is to facilitate reconciliation of the model with experimental data in a quantitative manner.
Publications
Useful links