Difference between revisions of "Evolution at Tech"
From OpenWetWare
---
Revision as of 21:08, 27 August 2013
Evolution at Tech
Seminar series to bring scientists of Georgia Tech interested in understanding evolution
Schedule
All talks take place in IBB Suddath Room, between 3-5pm.
Date
Speaker
Title
11/02/2013
Eryn Bernardy (Hammer Lab)
"Evolution of an epidemic: Cholera in Haiti"
10/02/2013
Karl Glastad (Goodisman Lab)
TBA
09/04/2013
Michael Cortez (Weitz Group)
"The eco-evolutionary dynamics of predator-prey systems: How does evolution alter community level population dynamics?"
05/23/2013
Todd Streelman
"Developmental constraints on genome evolution in adaptive radiation"
Soojin Yi
"Epigenomic evolution of human brains and the origins of neuropsychiatric diseases"
04/23/2013
Lavanya Rishishwar (Jordan Group)
"Ancestry, admixture & selection in an Afro-Colombian genome"
Subscribe to the Evo@Tech mailing list here.
Interested in presenting your work? Contact Betul Kacar <betul.kacar@biology.gatech.edu> and Soojin Yi <soojin.yi@biology.gatech.edu>.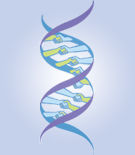 No seminars during summer. We will resume back in September.
 Special thanks goes to Marc Pline for helping with the room arrangements!

Current members
Useful links