Carrie McCalley
From OpenWetWare
I am a new member of OpenWetWare!
Contact Info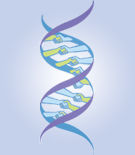 Carrie McCalley
University of Arizona
Ecology and Evolutionary Biology
310 Bioscience West
Tucson, AZ, 85721
I am a Postdoc in the Saleska Lab at the University of Arizona.
Education
2010, PhD, Cornell University
2003, BA, Middlebury College
Research interests
Biogeochemistry
Ecosystem Ecology
Global Change Biolgoy
Publications
<biblio>
Paper1 pmid=19892980
Paper2 pmid=18392857
Paper3 Hobara, S., C. McCalley, K. Koba, A.E. Giblin, W.S. Weiss, G.M. Gettel, and G.S. Shaver. 2006. Nitrogen fixation in surface soils and vegetation in an arctic tundra watershed: A key source of atmospheric nitrogen. Arctic, Antarctic and Alpine Research 38: 363-372.
Useful links