Difference between revisions of "Biomod/2012/IITG/DNA Maestros"
From OpenWetWare
Line 1:
Line 1:
−

<div style="padding-bottom: 1em; width: 10px; margin-left: auto; margin-right: auto;">

+

<div style=" width: 10px; margin-left: ; margin-right: ;">

 
 
 
 
---
Revision as of 11:03, 25 October 2012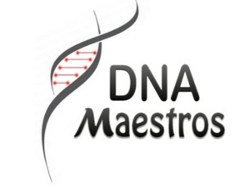 Welcome to the OpenWetWare wiki of DNA Maestros!
Team Name: DNA Maestros
Institution: Indian Institute of Technology, Guwahati, and National Center for Biological Sciences, Bangalore, India
Location: Guwahati/Bangalore
Project Title: Small molecule triggered cargo release from a designer DNA polyhedron
Our official video isn't yet up on this site. However, since we're approaching the deadline, that shouldn't take too long now. In the meanwhile, sit back, relax and enjoy some Gangnam Style!
<youtube>9bZkp7q19f0</youtube>
---
In association with