Banta:Research
From OpenWetWare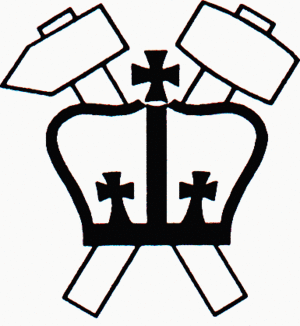 Banta Lab
Protein and Metabolic Engineering
Recent Lab News
9/2017 A paper entitled "Block V RTX domain of adenylate cyclase from Bordetella pertussis: A conformationally dynamic scaffold for protein engineering applications" by Bulutoglu and Banta was published in Toxins as an Invited Review for the Special Issue: Adenylate Cyclase (CyaA) Toxin
9/2017 A paper entitled "Catch and release: Engineered allosterically-regulated β-roll peptides enable on/off biomolecular recognition" by Bulutoglu, Dooley, Szilvay, Blenner and Banta was published in ACS Synthetic Biology.
9/2017 A paper entitled "Block V RTX domain of adenylate cyclase from Bordetella pertussis: A conformationally dynamic scaffold for protein engineering applications" by Bulutoglu and Banta was published in Toxins as an Invited Review for the Special Issue: Adenylate Cyclase (CyaA) Toxin.
9/2017 Congratulations to Yuta Inaba for passing his qualifying exam!
8/2017 Harun Ozbakir successfully defended his PhD thesis, the fifteenth from the Banta group. His thesis was entitled "Engineering Electron Transfer Processes in Oxidoreductases: Applications in Biocatalysis". Congratulations Dr. Ozbakir!
8/2017 Professor Banta and Professor Jin Montclare of NYU co-organized a 2 day Symposium consisting of 4 sessions entitled "Recombinant Type Materials" at the 254th National Meeting of the American Chemical Society in Washington, DC. Professor Banta gave a presentation at the Symposium entitled "Engineering the Calcium-Regulated β-Roll Peptide for Biomaterials Applications".

See our full news page for older news
Research Interests

Our Research Interests are rooted in the fields of:
Protein Engineering and Metabolic Engineering

The overall research goal of the Banta Lab is to use the techniques from these areas to create new solutions and enabling technologies for a variety of important applications.
We have many ongoing projects in the lab, and you can follow these links to learn more about our current research activities.
Bifunctional Proteinaceous Hydrogels for Bioelectrocatalysis
Novel Peptides for Targeted Drug Delivery
Evolving the Beta Roll Domain for Regulated Molecular Recognition
Altering the Substrate and Cofactor Specificities of a Dehydrogenase
Evolving Peptides for Molecular Recognition
Engineering Enzymatic Biosensors
Characterization of the Consequences of Protein Adsorption
Protein Engineering and Metabolic Modeling of Biofuel Cells