Banta:People
From OpenWetWare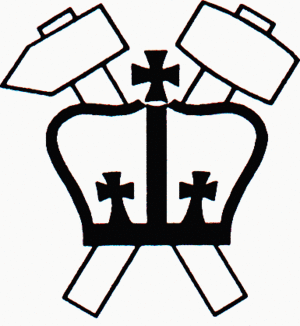 Banta Lab
Protein and Metabolic Engineering
Recent Lab News
9/2017 A paper entitled "Block V RTX domain of adenylate cyclase from Bordetella pertussis: A conformationally dynamic scaffold for protein engineering applications" by Bulutoglu and Banta was published in Toxins as an Invited Review for the Special Issue: Adenylate Cyclase (CyaA) Toxin
9/2017 A paper entitled "Catch and release: Engineered allosterically-regulated β-roll peptides enable on/off biomolecular recognition" by Bulutoglu, Dooley, Szilvay, Blenner and Banta was published in ACS Synthetic Biology.
9/2017 A paper entitled "Block V RTX domain of adenylate cyclase from Bordetella pertussis: A conformationally dynamic scaffold for protein engineering applications" by Bulutoglu and Banta was published in Toxins as an Invited Review for the Special Issue: Adenylate Cyclase (CyaA) Toxin.
9/2017 Congratulations to Yuta Inaba for passing his qualifying exam!
8/2017 Harun Ozbakir successfully defended his PhD thesis, the fifteenth from the Banta group. His thesis was entitled "Engineering Electron Transfer Processes in Oxidoreductases: Applications in Biocatalysis". Congratulations Dr. Ozbakir!
8/2017 Professor Banta and Professor Jin Montclare of NYU co-organized a 2 day Symposium consisting of 4 sessions entitled "Recombinant Type Materials" at the 254th National Meeting of the American Chemical Society in Washington, DC. Professor Banta gave a presentation at the Symposium entitled "Engineering the Calcium-Regulated β-Roll Peptide for Biomaterials Applications".

See our full news page for older news
Principle Investigator
Scott Banta Curriculum vitae
---
Research Scientists
Dmitri Ivnitski di2153@columbia.edu
---
Postdoctoral Fellows
Wendell Khunjar wk2226@columbia.edu
Yang Hee Kim yk2433@columbia.edu
Matthew Lluis mwl2115@columbia.edu
---
PhD Students
Elliot Campbell ec2445@columbia.edu
Kevin Dooley kpd2109@columbia.edu
Flora Felsovalyi ff2117@columbia.edu
Tushar Patel tnp2109@columbia.edu
Asli Sahin as3491@columbia.edu
Oren Shur ocs2004@columbia.edu
---
Masters Students
Jaya Singh js3861@columbia.edu
---
Undergraduate Students
Matthew Baltimore mb3128@columbia.edu
Navid Choudhury nac2138@columbia.edu
Sara Chuang skc2130@columbia.edu
Zoe Hilbert zah2104@columbia.edu
Victoria Sun vs2340@columbia.edu
---
Lab Alumni
Postdoctoral Fellows
Jun Wu - Scientist at Atotech
Geza Szilvay - Research Scientist, VTT Technical Research Centre, Finland
Jong Pil Park - Assistant Professor, Department of Herbal pharmaceutical Engineering, Daegu Haany University, Korea
J. Todd Holland - Postdoctoral Fellow, Virginia Tech
Xiaojun Chen - Research Scientist, Institute of Bioengineering and Nanotechnology, Singapore
Karuppiah (Karu) Chockalingam - Research Professor - Texas A&M University
PhD Students
Mark Blenner (PhD 2009) - Postdoctoral Fellow, Harvard Medical School
Shan Gao (PhD 2009) - Postdoctoral Fellow, Harvard Medical School
Doris Glykys (PhD 2009) - Chemical Engineer, Merck & Co.
Ian Wheeldon (PhD 2009) - Postdoctoral Fellow, Harvard Medical School
Masters Students
Joe Imperato - Pfizer
Ruel McKenzie - Doctoral Student, NYU-Poly
Dima Najjar - Dow Chemical
Undergraduate Students
Daniel Baran
Andrea Chan
Christine Chang
Brett Chung
Srikanth Damera
Meshach Heenatigala
AnhDao Ho
Sarah Hunt
Daniel Lewis
Amanda Li
Carol Li
Jack Lu
Alexis Matrka
Mita Singh
Fehlin Stone
Morgan Urello
Vinson Wang
Xiaobei Wang
Nina Xu
Sophronia Yu
High School Science Teachers
Akiva Friedman
Qianhui (Valerie) Yeo
High School Volunteers
Diana Fernandes